AirServer = better behaviour in class?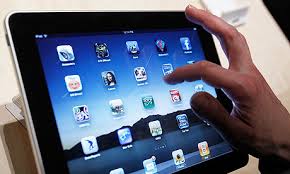 One of our London-based consultants, Greg Rochford, has been installing AirServer at a school in Fulham this week. This will allow staff to finally become untethered from their desk at the front of the class and actually engage directly with students.
AirServer allows teachers to wirelessly beam their iPad display to their Mac or PC and from there to their projector, interactive whiteboard or HDTV. This gives teachers the freedom to move around the class with their iPad in hand.
As Greg points out, the resulting implications on behaviour in class could be positive: "a teacher can stand next to a misbehaving pupil and still be fully engaged with the whole class". Julian Stanley, chief executive of the Teacher Support Network says that thinking about where you can gain the most presence in the room at different points during the lesson will help it to go smoothly. "Don't do 'chalk and talk' when you begin a class. Instead, plan an activity that will immediately engage them," he explains.
Although it may be tempting to stand behind a desk to create authority in the classroom, this can create an us-and-them atmosphere, suggests Alison Wood, freelance educational consultant. "You need to share your knowledge with students, which isn't always possible if you are constantly leading from the front," she says. This approach allows you to sometimes teach students from the back of the class and also to monitor their behaviour, including those who are not on task.
For more information about AirServer, or ways in which technology can impact on teaching and learning, please get in touch. Our curriculum experience combined with our technical expertise means that we are able to lend advice to schools' three year computing plans; we can demonstrate examples of schools where this is already in place, too.