Here at turn IT on we know that we are only as good as our people. We are always on the lookout for the next recruit who wants to make a difference in school computing support and join the turn IT on team.
Our Values
We all work within the same values to provide an exceptional service to our customers and to help us achieve our mission of helping schools inspire the next generation:
Care
Think Yes
Be Straightforward
Commit to Excellence
Deliver
One Team
Our Culture
We promote a nurturing and happy environment where honesty and transparency are encouraged and our staff feel valued, respected and listened to whilst doing meaningful work which has an impact on children's education. And our mission is…
To transform the use of technology and data in schools to improve the outcomes for pupils and students.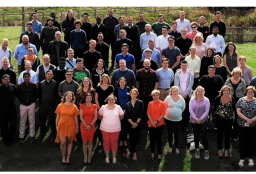 Our People
Here are some of the things our people say about working at turn IT on.
I love the fact that we have a clear purpose on what we're trying to achieve as a company – yes we're successfully growing, which is really important but at the same time we're doing it in a way that actually helps schools operate better and enhances learners use IT – so we're really making a difference at the same time. The other thing I've really noticed is that everyone really does pull in the same direction – I've worked at lots of companies where people are generally reluctant to help each other out, but at
turn IT on
that really isn't the case, it genuinely feels like one big team where anyone will help anyone else out when they need it
Turn IT on
offer a supportive environment, allowing you room to grow and develop but giving you the encouragement and guidance you need in order to excel at your role. Getting to work with customers offers variety and new tasks daily, meaning you never find yourself having the same day twice
My manager is really helpful and supportive, he ensures that I feel confident with my day to day tasks. Whenever I struggle or don't understand something, he explains it to me well
I am very grateful for the opportunity given to me to work here and change the direction of my career and I can honestly say this has been both the best job I've had and the best company I've worked for. Thanks for the support you and other colleagues have given me during what has been, at times, a steep learning curve!
Finally, I am working for a company that understands the importance of a work life balance and generally cares about its employee's wellbeing.
My manager always checks I'm ok and if I ever want to discuss anything, I feel very well supported
My manager is very supportive and makes a conscious effort to ensure that I'm doing well
There is a good, friendly and helpful atmosphere in the company. Great to be a part of it
Nice to know there are other people you can turn to, to give and receive help
Turn IT on
is a great place to work
All parts of the business are friendly and working towards a common goal
Its awesome to work within a smaller team but to have a greater team to work with is really great
Relationships are built and it makes everything more human and fulfilling
Good people, good attitudes, working together to do a good job
As a team we all know our roles and we work well together to get things done
We are all happy to help each other and promote a good working atmosphere and culture
We are all happy to help each other and promote a good working atmosphere and culture
Great team of people – all trying to do the same thing and working hard to do so
Great team to work with and have the support of my colleagues and manager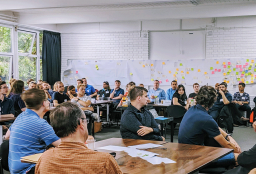 Our Team
We have offices across the South East of England where our main operations are completed but our consultants are not office based and work across our schools.
Main Office
Unit 1F, Network Point, Range Road, Witney, OX29 0YN
Helpdesk and MIS Support
Unit E4, Regent Park, Summerleys Road, Princes Risborough, Buckinghamshire, HP27 9LE