Here at turn IT on we know that we are only as good as our people. So, we are always on the lookout for the next recruit who wants to make a difference in school computing support and join the turn IT on team.
Apprenticeship
'Earn while you Learn' and gain valuable hands-on experience of what it is like to be an ICT  Consultant with turn IT on.
We are committed to providing three Infrastructure Technician Level 3 Apprenticeships each year.
We have partnered with QA Learning to provide the Infrastructure Technician Apprenticeship training.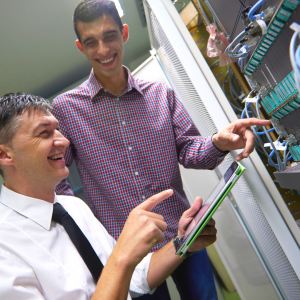 Our Offices
We have offices across the South East of England where our main operations are completed but our consultants are not office-based and work across our schools.
Main Office
Unit 1F, Network Point, Range Road, Witney, OX29 0YN
Helpdesk and MIS Support
Unit E4, Regent Park, Summerleys Road, Princes Risborough, Buckinghamshire, HP27 9LE