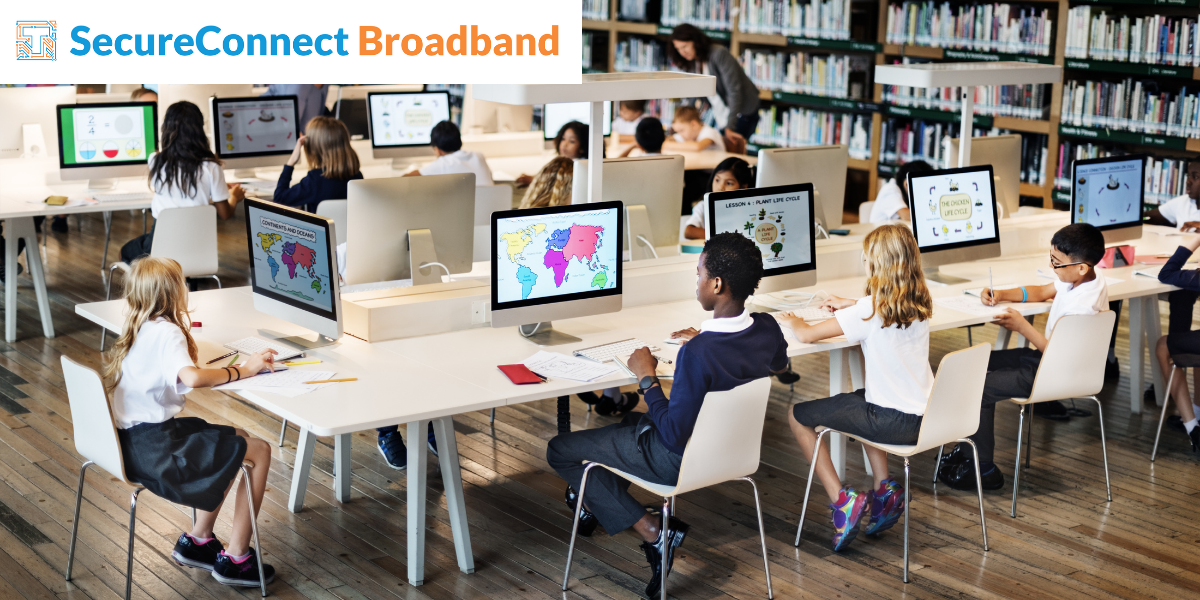 SecureConnect Broadband
We're Offering All Schools More Cost-Effective Broadband!
SecureConnect Broadband is the smart, safe and secure broadband solution for schools! We understand the growing needs of primary schools and how having a strong, secure and reliable broadband connection has become more important than ever. With ransomware attacks on the rise and web-filtering becoming more crucial schools must have a broadband option that supports the needs of a school environment whilst still providing top speeds at an affordable price. Our SecureConnect Broadband is the best solution for your school if you want a cost-effective, secure and super fast connection.
SecureConnect Broadband has been created uniquely for schools with specific features designed to meet the needs of educators. All of our broadband options come with built-in ransomware and cyber-attack protection for your school server, secure web-filtering and router & firewall. And we offer download speeds of up to 160MB! Whether you want to upgrade your connection or save money on your existing connectivity, we have several options available that are cost-effective and suitable to meet the requirements of schools.
If you are interested in taking advantage of our new broadband offering please contact your school development manager or get in touch below.