Join an Arbor webinar with turn IT on
Join Chris Wild, Head of Commercial at turn IT on for this compact webinar on Arbor MIS, with special guests Tim Ward and Mark Maitland from Arbor. Learn how Arbor can help you communicate with parents and guardians, quickly pull up details on vulnerable students and report on specific student groups, no matter where you're working from.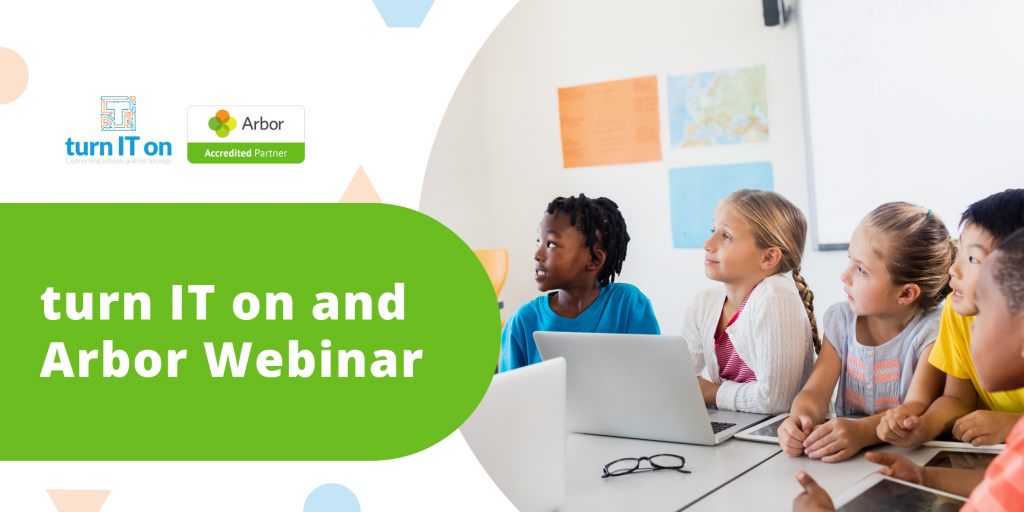 Register for events below:
turn IT on and Arbor Webinar
Tuesday 8 December, 3 pm – 3:45 pm
turn IT on is a fully accredited support provider for Arbor MIS, so when moving to Arbor with turn IT on, you can experience the benefits of a cloud-based MIS whilst keeping a trusted local support partner.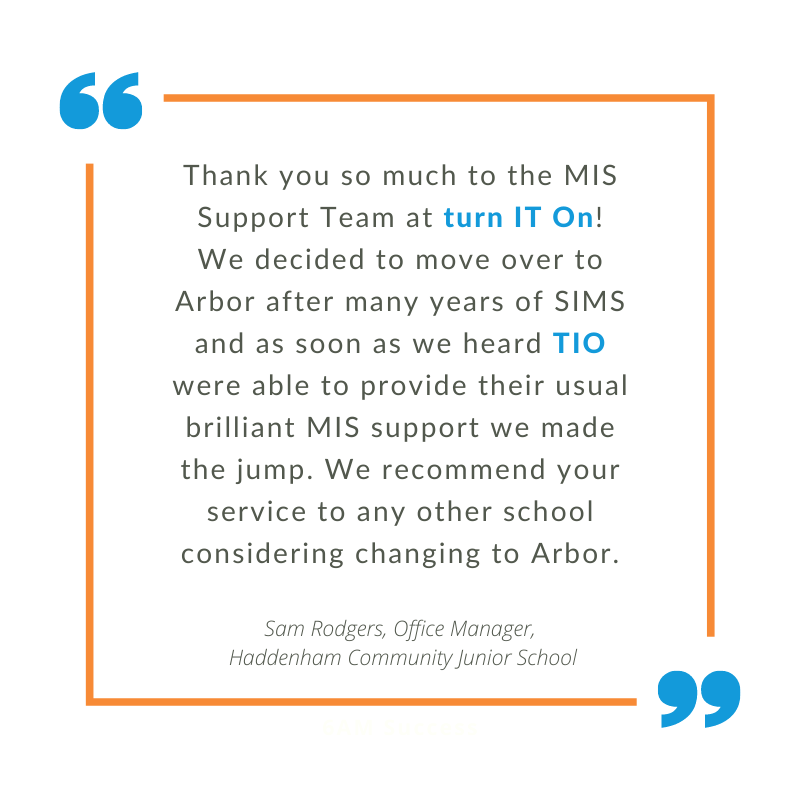 If you would like to find out more about our Arbor MIS Support please complete the below form and someone will be in touch.
Follow us on Twitter, LinkedIn and Facebook for regular news and updates.