Computing Curriculum information
For information on the new Computing Curriculum please take a look at Computing at School's (CAS) comprehensive overview.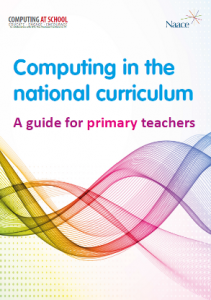 They have provided lots of useful documents and links to relevant sources.
Those regular readers of the Turn IT On blog will remember that we have written about the benefits of joining CAS in a previous post. Let us know if you have joined or are thinking about doing so.