Turn IT On Discover Network 2.2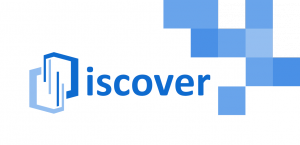 Over the summer a major update was released for the Turn IT On Discover Network, Discover 2.2. This update introduces new level of flexibility to the network as a whole and with a simplified user experience the network is easier to manage and has far more consistency. In addition to the changes made to the network we have also improved the way updates are rolled out to schools, from Discover 2.2 onwards the server will automatically download updates when they become available without the need for manual approval, we believe this will make it far easier to roll out all future updates and keep Discover future-proof.
The Turn IT On Discover Network has been developed by our technical experts and is installed in schools to provide a consistent and reliable experience across PC's, laptops and Tablets. Having worked in schools Turn IT On know that your network doesn't benefit from unnecessary add-ons, plugins and features so our network is built to suit your needs. The network is easy to manage thanks to a non-proprietary Microsoft Windows server operating system, you have complete flexibility and the potential to integrate Apple and Android platforms. We know that security is essential in schools and so the Discover Network has locked-down, staggered levels of user permissions to ensure a safe, unified environment which is easy to control.
Turn IT On Discover Networks are installed using the latest technology so that installations are speedy and issue-free, our free disaster recovery ensures that you will be back up and running in as little time as possible if there is ever an issue. The technical experts involved in the creation and improvements of Discover are always working improve the network and the release of 2.2 includes improvements and advances made following feedback from schools currently using the network, this includes the introduction of Discover User Management Tool 0.3.0 which aims to make the process of importing large numbers of users as simple as possible.
If your school is currently enrolled on a Turn IT On Server Support Contract you will already have this update available to apply however if you are interested in replacing or upgrading your current network, speak to your Consultant to find out how the Discover Network can make a real difference within your school.   Alternatively please call on 01865 597620 and speak to a member of our team.