Getting to know you: Tom Welch
Want to know more about our team here at Turn IT On? This "getting to know you" series will give you an insight into the lives of our team outside of the office!
Turn IT On are currently supporting over 300 schools across the South East in Oxfordshire, London, Buckinghamshire, Surrey, Hampshire and  Wiltshire and has an ever growing team of great people.
But we wouldn't be in this position if it wasn't for Tom Welch, our Director who founded the company back in 2003.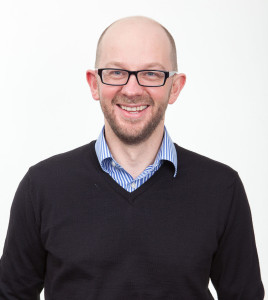 Whilst teaching in two primary schools Tom witnessed how the lack of understanding was leading to costly IT resources gathering dust in the cupboard rather than enhancing the pupils learning experience. With this in mind he founded Turn IT On, aiming to make sure schools turn on their IT equipment to save time and money and improve teaching and learning.
Curious to know more about Tom outside of Turn IT On we quizzed him about his school life and childhood memories!
PE was Tom's favourite subject at school so its no surprise that when he isn't at work he can often be found playing Cricket for his local team where he is the Chairman, with a vision for the club to provide as much cricket as possible to as many people as possible.
At school he remembers his  favourite teacher, Mrs Jones, she was always a bit mad, making the lessons more interesting! Shepherds Pie was his favourite school dinner and this is still a firm favourite for a cold winters evening. 
When reminiscing of his childhood the fondest memory to spring to mind is when Oxford United won the Milk Cup final in 1986, watching the team beat Queens Park Rangers 3-0 at Wembley Stadium! Tom has always followed Oxford United and is excited to see what will happen now they have been promoted to League One! 
When he was growing up Maurice Sendak "Where the Wild Things Are" was his favourite book, often coming back off the shelf to read to his children as they grew up!