Hello 2017
Happy New Year!
The first term of 2017 is now well underway and, with all Turn IT On customers back from their Christmas holidays, our teams are back to their regular visits and support. The end of term was a busy time for our teams, consultants were building Discover Networks and the installers fitted AV solutions and Wireless Networks in various schools whilst the curriculum team met to discuss and develop our curriculum support and resources.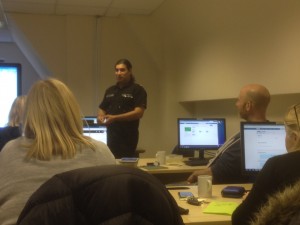 Alongside developing the resources used by the curriculum team Narden, one of our London teachers conducted training. The main focus was on the recently launched Swift coding language from Apple, designed to enable everyone to create there own apps. This is a great tool for schools using iPads as the language is designed to give more freedom than ever before.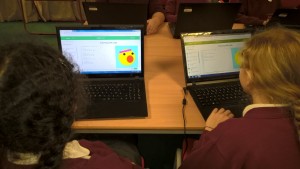 This week our teachers have been busy getting back into the swing of things, Lynn in Oxfordshire has been teaching year 5 and 6 pupils how to code with Javascript, Narden's Year 4 class explored HTML code alongside learning about Tim Berners-Lee and Year 4s on the other side of London have been learning how to use Google Classroom!
If you are looking to develop and transform the Computing Curriculum in your school this term, please contact our curriculum lead Martin Long.
Turn IT On's Curriculum Team can support you with:
Bespoke curriculum planning to utilise your existing school hardware and software resources
Team teaching to build staff confidence supporting all abilities
Modelled lessons if staff wish to observe new skills or develop pedagogical knowledge
Working with groups of staff on a common focus to support actions from subject or key stage development plans