The New Primary Computing Curriculum
We have put together a brief summary of information regarding the new Computing Curriculum from the particularly tricky to navigate DFE website:
Information and communication technology (ICT) is replaced by computing from September 2014.
 The existing national curriculum will be disapplied from September 2013
 ICT as a subject name carries negative connotations of a dated and unchallenging curriculum that does not serve the needs and ambitions of pupils.
Changing the subject name of ICT to computing improves the status of the subject and more accurately reflects the content in the new programmes of study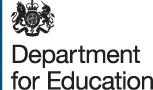 Three useful documents highlighting the changes are available here: http://www.education.gov.uk > Schools  > Teaching and Learning > The School Curriculum > 2014 National Curriculum
Draft national Curriculum Programmes of Study
Primary National Curriculum until 2014
Computing and the disapplication of ICT
FAQs
Why have you removed ICT from the National Curriculum?
We haven't. ICT is still a National Curriculum subject and schools are still legally required to teach it until September 2014.
 We have removed the legal requirement on schools to follow the specific National Curriculum Programmes of Study.
 From September 2012 schools can choose not to follow them, but to teach an ICT curriculum that is more appropriate for their pupils instead.
What do schools have to do?
How schools choose to teach ICT during the period of disapplication is up to them.
 Some schools are adapting their existing ICT lessons, others have redesigned their ICT curriculum or following curricula developed others.
 From 2014 the new national curriculum will be shorter and give schools greater freedom.
Will schools have to teach computer science from September 2012?
That's for schools to decide. We would like to see it taught in our schools.
 This disapplication period is an opportunity for schools to develop more ambitious and rigorous approaches to ICT.
 Schools and groups of teachers are taking the initiative and working to develop improved ICT provision and resources.