Save Our Sulivan – Campaign to Keep Sulivan Primary Open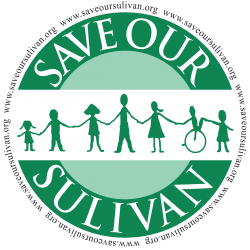 I am writing this news a little late in the game, but I would like to highlight the campaign to save Sulivan Primary School in Hammersmith and Fulham.
Sulivan Primary school in Parsons Green is one of the most welcoming schools I have had the pleasure to work in. The school has a calm and productive atmosphere, and is set in beautiful spacious grounds with nature gardens, a pond, meadow and playgrounds. Having been a primary school teacher in Inner London schools for 8 years and having visited many more since I became a primary computing consultant, I have to say that Sulivan Primary school is quite special and a rare place for such a central London location.
The London Borough of Hammersmith & Fulham council are proposing to close Sulivan Primary School in order to provide a site for a Free School. If the Council are successful in their closure the land Sulivan occupies would be given away by the council to a Church of England Free secondary school for 800 boys. Sulivan would then be merged with a primary school who are currently applying to become an academy. If the proposal goes ahead there will be a 20% decline in primary places on offer.
The community are proud of Sulivan. It is an all inclusive school, Ofsted awarded good with outstanding features. The children's well being and happiness gained a top score in its last inspection. It is 89% full and its role is ever increasing (76% of parents chose Sulivan reception as their first choice). The nursery and reception are full with a waiting list. This year Sulivan celebrated its best SAT results ever.
Teachers, staff, parents, students and the community have been tirelessly working to raise awareness and petition to save the school.
Please help save Sulivan School. The Consultation deadline is tomorrow, 8th October 2013.
If you have caught this news in time and if you feel strongly about what is happening to Sulivan then please complete the Council's Consultation form, it's really important and will only take 5 minutes.
Otherwise, please sign the 38Degrees petition
Find out more at www.saveoursulivan.org and @saveoursulivan
Children sing their song 'Save Our Sulivan'