Socrative – Free Instant Student Response Tool
Remember the days of expensive student response systems with flight case packs of remote devices with only a few buttons? They never connected reliably and were always out of battery.
Those days are now officially gone. Socrative is here.

Socrative is a smart student response system that engages learners with easy to use, fast response questions and activities. It takes seconds to login and runs on tablets, smartphones, and laptops.
Teachers login on their device and select an activity of questions and games. Students simply login with their device and interact in real time. Responses are visually represented for multiple choice, true/false and Short Answer questions. For pre-planned activities a teacher can view reports online as a google spreadsheet or as an emailed Excel file.
Simply initiate an activity.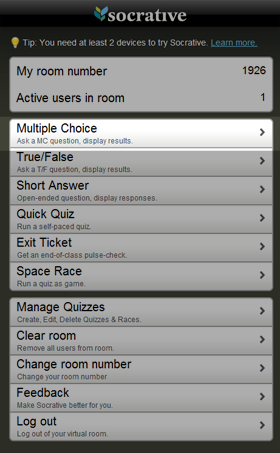 Then watch as students' answers populate your screen.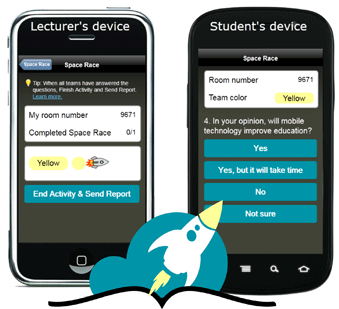 For a more detailed explanation on how to set Socrative up and run activities in your classroom please see this guide on the Making Tech Simple website.
Socrative is becoming the educator's tool of choice. If you have it working for you, please let us know of any times that you have found it useful in class.