Students design their own apps
We are often asked how schools can teach students how to build apps. Well, here is the answer. There are two main components to app design:
Firstly the design itself: how it looks and navigates, how intuitive it is to use, the target audience and keeping the audience engaged.
Secondly: coding the app within the constraints of the programming language
Appshed nails app design.

Appshed is free. Sign up for an account and be amazed at how quickly and easily an app design idea can be brought to life. Spend 20 minutes demonstrating the menus to students, and then set them loose to experiment.
Ask students to create and instructional or informative app based on a recent topic, challenge them to tell an interactive story or even an adventure game.
See an example game style app here
Take a look at the Turn IT On app we made in 5 minutes here or scan this QR code on your mobile device to get the app: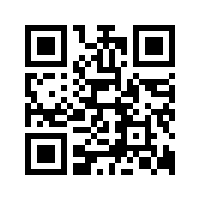 Once students are happy with their app designs, they can also be published. This is a great way to trial app ideas out. Coding an app for the Apple or Android app store is very complicated, but all ideas start with the design. Students must learn the basics of programming before they can embark on fully coding apps.
Turn IT On consultants help their schools utilise new technologies and resources to promote Digital Literacy and Computer Science in the curriculum.