More schools than ever turn to Turn IT On for broadband
For over a year many schools in the south of England have been receiving Turn IT On-supported broadband through Exa Networks (the UK's leading Internet Service Provider (ISP) to education). More and more schools are following suit and before Christmas there was an influx of schools opting for our fully-supported broadband offering.
Our installations team is currently working hard to schedule and project manage all the broadband lines that will be fitted this new year and we have over 30 projects booked in for the next couple of weeks. This is one of the great things about our Broadband Service: we project manage the entire transition, making the process as simple as possible for the schools. Headteachers have told us that this is a large part of the appeal of Turn IT On's broadband because they know they can hand over to us all the technicalities and logisitics and that their line will have been transferred by a named date.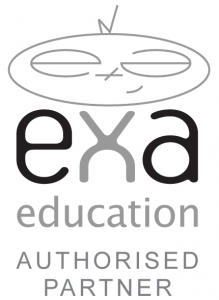 The way the Turn IT On broadband service works is very simple. When a school decides which of the available Exa Networks line speeds they would like to receive, Turn IT On, as an Exa Networks Authorised Partner,  project manages the initial install of the line and the router. Turn IT On then provide unlimited, ongoing first-line support from our dedicated helpdesk. Exa pay us a small fee for this, meaning we are able to offer schools exactly the same price as is quoted directly by Exa for their line speeds.
Turn IT On knows that schools can sometimes be placed in a tricky situation when a local authority discontinues their broadband provision; often under a time constraint, schools are tasked with finding the best value, fastest speed broadband with little or no advice available about the best providers. If you and your school are currently in a similar predicament please do get in touch. We can offer honest advice and, if you require one, we can provide you with a quote for Turn IT On's solution. Please call 01865 597620 or email david.powles@turniton.co.uk.