Happy new year!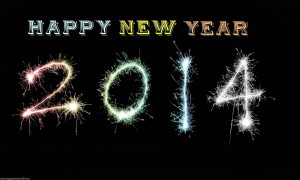 Happy new year! We hope that your winter break was peaceful and gave you a good chance to recharge your batteries.
As we dive head-first into 2014, we can't help noting how quickly the previous year has flown by. If you would like to see how 2013 looked for Turn IT On, click here.
We have lots of exciting opportunities and events planned for 2014 (starting with the Bett Bus at the end of January) so keep checking this blog where we'll announce all Turn IT On news, along with topical ICT education information and curriculum ideas.
The first Turn IT On curriculum newsletter of 2014 will be sent out soon, but if you can't wait until then here are a few sites with some new year games to get 2014 off to a great start in your class: