Part 2 of Teaching Computing course released today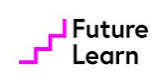 The second part of Future Learn's online Teaching Computing course is released today.
If you teach KS2 or KS3 and are preparing to tackle the computing curriculum in September this is a great course to get you started. The course, with its 'mixture of subject knowledge and pedagogical advice' is aimed at both ICT specialists and Primary teaching non-specialists. Expert 'Master Teachers' from Computing at School have designed the course to make sure that teachers have the most up-to-date information which they can take into their classrooms and teach great Computing lessons.
 Turn IT On's 'Decoding the Computing Curriculum' courses cover similar ground and the sessions are perfect for group learning onsite, but the Future Learn's Teaching Computing online course is great if you would like to accelerate your knowledge on a more intensive, individual basis.
Part 2 is released today and can be completed even if you haven't already taken part 1; part 1 is running again in September.