Bett highlights so far!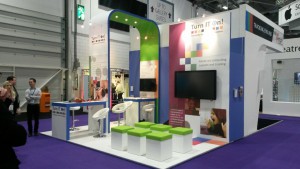 What a fantastic few days so far at Bett 2015!
We have delivered around 30 training sessions on digital literacy, Scratch and unplugged computing, demonstrated Sphero Ball and Makey Makey and we've spoken to hundreds of teachers about how they can drive progress in their schools with some great cross-curricular tools for the classroom and our hands-on support.
On Tuesday, Education Secretary Nicky Morgan stated that it is vital that teachers are given "every opportunity to stay on top of change," and we feel our teacher training sessions are key to this. Read the full transcript of the Secretary's speech here.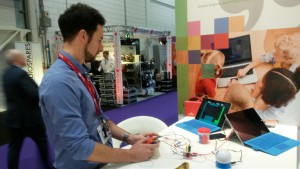 We also saw a fantastic performance by school children using iPads to form a band and using technology to make music.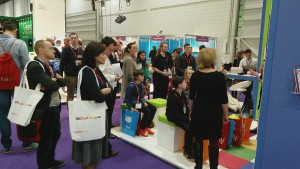 Today, our friends at Northampton University shared their MOOC (Massive Open Online Course) programme with visitors to our stand. They drew quite a crowd and together with our Curriculum Team Manager, Raj Panchal, the audience were shown the newest innovative and best practice ways in which to deliver the new curriculum.
Headteacher Alan Frame (@headdowneyesup) joined us on the stand as part of the Bett Teachmeet Takeover. The presentation on the Blandford School Network's recent Gallipoli Project began with a beautiful dance from a ballerina and involved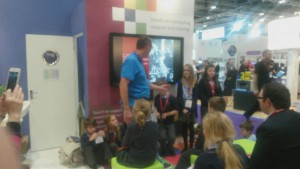 children from the school who gave their accounts of what they enjoyed about working on the project.
Our friends at Bee IT blogged about the great work we're doing – read their post here.
We also welcomed our schools who travelled with us on the Bett Bus – we hope they get back without too much traffic!
We're all ready to do it all again tomorrow and we've got some great events lined up so come and see us on stand F130.