Happy Birthday Raspberry Pi!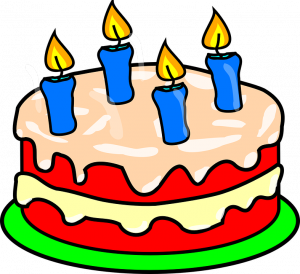 Today is Raspberry Pi's  Birthday!
It's four years since the Raspberry Pi1 went on sale and the first time they can have the actual day to celebrate their achievements, what with having launched on a leap year!
Since launching the credit card sized, affordable computer, Raspberry Pi have gone from strength to strength selling over 8 million products when they only ever expected to sell 10,000 and they are the best selling British Computer!
In celebration of their birthday Raspberry Pi have, today, released the Pi3 – this new version of the Raspberry Pi includes built in Bluetooth and WiFi and is up to 10 times faster than the original Pi1! Half an hour after the product launched Pi Hut, the Raspberry Pi superstore, tweeted that  they had already sold over 1000 Pi3's!
Since launching Raspberry Pi have become increasingly popular with schools. There are often competitions and projects run to encourage school children to use Pi's. The current Astro Pi competition is running until 31st March and gives you the chance to have your code run in space, check out the competition here! Our consultants really enjoy using Raspberry Pi's with many of them using them in their own time at home as well as using them in schools.
How do you use Raspberry Pi in your classroom? Tweet us @TurnITOnSupport so we can see your projects and achievements with Raspberry Pi!