Enjoy the summer holidays
The summer holidays are here and Turn IT On hope the staff at all our schools enjoy their well deserved break and get a chance to relax in the sun (fingers crossed it keeps shining).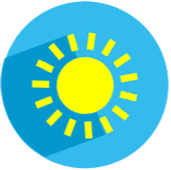 Over the summer holidays our team will be installing Turn IT On Discover Networks into 23 schools across our regions as well as installations of interactive white boards, panels and Ruckus wireless.
The holidays are a great time to complete installations as there is access to all the classrooms and any downtime needed to make changes and improvements has little impact. If you are thinking of having an installation during the October half term be sure to speak with your consultant or School Development manager when you get back to school!
Turn IT On will be open throughout the holidays so if you have any IT issues at your school be sure to give us a call on 01865 597620 and we will strive to get it sorted for you.