Getting to Know You: Richard Markey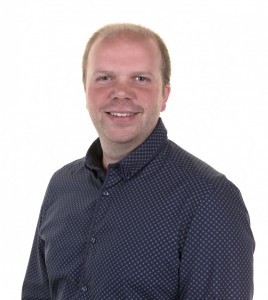 Richard Markey has recently joined the Turn IT On team as Head of Secondary Schools and is already making a great impact! With over 10 years of experience transforming IT within the education sector and  working as the Vice Principal, leading the digital transformation at one of the UK's largest academies for the last 3 years he is a great addition to our team at Turn IT On.
Curious to know more about Richard outside of Turn IT On we quizzed him about his school life and childhood memories!
Richard's childhood is filled with memories of playing sport, going fishing and watching his favourite movie, The Goonies.  
When at school Richard most enjoyed being sporty in PE lessons. Mr West was his favourite school teacher, because as well as being a good teacher he was also very funny. The other highlight of the school week was when they had Richards favourite meal in the canteen, Roast Dinners!
At the weekend, Richard enjoys having fun and adventures with the family. His favourite book to read to his son is "The Stick Man" by Julia Donaldson and he also finds time to enjoy sports either on the television or out on the golf course.