Hour of Code 2016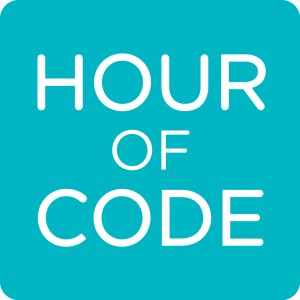 This week, December 5th-11th is the global Hour of Code week organised by code.org! 
Hour of Code is a one-hour introduction to computer science designed show that anybody can learn the basics of code, starting with just a one hour tutorial.
On the Hour of Code website there are hundreds of tutorials which can be filtered by age, experience, topic, technology and length to help you find the best tutorial. Every tutorial has a theme or story and many feature familiar faces from Disney, Cartoon Network, Apps and Games. Vicki Price, one of our teaching consultants, said the Star Wars, Minecraft and Flappy Bird tutorials have been most popular in her classes.  With student-guided  tutorials the level of preparation need is minimal as the students are guided through the tutorial at each stage. The Teacher-guided tutorials do require some advance preparation but can be tailored by age and subject area.
After completing an hour of code a certificate can be printed, these can also be printed a head of time, either blank to hand-write the names or inputting a list of up to 30 names and printing them all. If your class are taking part in the Minecraft tutorials there is a special Minecraft certificate here!
During this week our Turn IT On curriculum team will be using the hour of code in their lessons to give the pupils the opportunity to try something different. If your school are taking part in the hour of code register your session here to appear on the map!