Google Apps for your school?

This week Turn IT On consultant, Greg Rochford, is launching Google Apps for Education in two large London schools.
At their staff meeting yesterday, Lawdale Junior school  teachers all logged on and started using the collaborative functionality of the Google Drive app.
Lawdale Junior school in Tower Hamlets has a mixed environment of Windows computers, iPads and Chromebooks. Greg was able to demonstrate how to create presentations and then share with other users so that the same document can be edited on the PCs, iPads and Chromebooks, by three separate teachers at home or at school, all at the same time.
Other features demonstrated and explained were converting Microsoft Office and other formats to Google Drive Documents, drag and drop uploads and the use of the Google Drive desktop application at school and at home.
The group brainstormed ways in which Google Apps could help the school. They started collaboratively planning a Poetry project on Keats with the real time shared editing.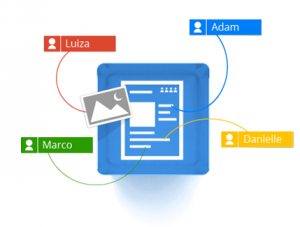 Greg is also launching Google Apps for Education at Ambler Primary School in Islington later this week. they have 30 new iPads and 30 new Chromebooks. The ability for students to edit the same files across all the school's devices, with seamless automatic saving is a critical time saving feature, which will maximize learning time in lessons.
Google Apps for Education is completely free. Get in touch with Turn IT On if you would like advice on setting it up in your school.
Read about the benefits of Google Apps here: http://www.google.co.uk/enterprise/apps/education/benefits.html