SMART Board 800 series adds Multi-touch
The new SMART Board 800 series add a multi-touch mode amongst a host of other new features including iPad style gestures.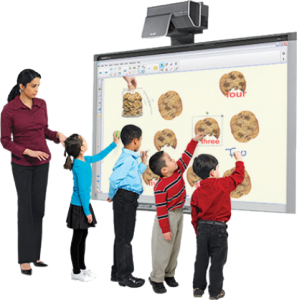 Enable the multi-touch mode on your SMART Board and avoid the cursor dancing across the screen whenever two children are trying to access the board.
Multi-touch mode actually allows up to four simultaneous users!
For more information on enabling the multi-touch mode and on the time saving guestures, take a look at this brief and helpful guide from SMART.
Many schools already have these boards, but are either not aware or not sure how to use them to their full potential.
Turn IT On have installed hundreds of these new boards. If your school has older style boards that are not damaged or no longer aligning accurately, it may be time to think about a rolling replacement plan. Turn IT On can visit to audit your current boards and help identify how such a plan might be rolled out.
Click the SMART logo to read more about the new features in 800 series boards.

Call Turn IT On for a quote on 020 3031 3102.