Oxfordshire primary school record charity single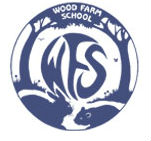 As part of one of their cross-curricular learning projects Wood Farm Primary School in Oxfordshire composed the song 'We Stand Tall'. The school, along with members of the local community, recorded the single and released it for download on iTunes in aid of Children in Need.
Children in years three and four at the school put together the recording and the music video by persuading lots of different community groups to take part. The following fantastic video documents the different voices and the involvement of the school's whole community. As you'll see, it's a heart-warming and inspirational message which we are glad to support!
The school are trying to get as many views and downloads of the single as possible so show your support by asking your family, friends and colleagues to take a look.
Wood Farm has been supported by Turn IT On since 2008 and we are always really keen to hear about any of our schools' exciting projects – particularly when they involve cross-curricular ICT! Let us know if your schools is planning a similar project and we will do what we can to support it.