Turn IT On Bett Bus is full!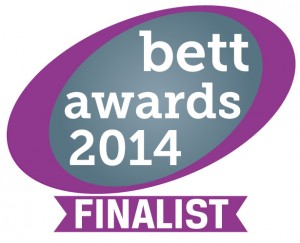 We are excited to announce that our Turn IT On Bett Bus is now full!
This is the second year that we have run our free coach to the Bett Show, the biggest technology for education show in the UK.  The Bett Show is based at the ExCel arena in east London and most of our schools in counties outside the capital would ordinarily find it difficult to attend due to the distance and cost involved with travel.
The Turn IT On Bett Bus provides these schools with free transport to and from the show, meaning they are able to attend entirely for free and don't have to worry about the hassle of travelling across London.
We are pleased that there has been such a great uptake, particularly this year as we have been nominated for ICT Service and Support Company of the Year at the Bett Awards. The Bett Awards run in conjunction with the show; in fact the awards ceremony is being held the night before the Bett Bus so we are hopeful that we will have cause for celebration on the bus the following day!
The Bett Show is the biggest exhibition of ICT products and services for education: it provides the perfect chance to take stock of your school's current ICT and gain inspiration for future plans. It is free to enter so even if you were unable to book a place on the Bett Bus this year, you can still attend by registering for a pass on the Bett website. The site is also full of information about the seminars and exhibitors that are at the show this year.
If you are attending it will be great to see you there and keep your fingers crossed for us on awards night! We will keep you posted…