Make the most of the Bett Show 2014
The Bett Show is the UK's largest education technology show. It is a great opportunity for teachers, ICT coordinators, senior leadership and governors to take stock of their school's ICT and be inspired to make innovative new plans.
Each year, Turn IT On run a free Bett Bus for our schools, meaning they are able to attend the show for free and without the hassle of travelling. We have around 40 staff from over 20 schools attending with us this Thursday.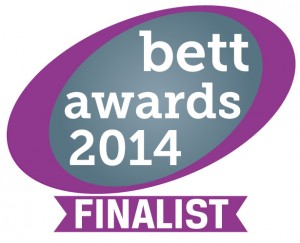 This year is particularly exciting for Turn IT On because we have been nominated as a finalist for the Bett award for ICT Service and Support company of the year. The awards ceremony, hosted by Jo Brand, is on Wednesday 22nd January and we are very much looking forward to attending. We all have our fingers crossed and will keep you posted!
Whether you are attending the show by travelling with us on the Bett Bus, or are making your own way there, it is a good idea to decide on a plan of action for your visit to really make the most of it. We have put together our suggestions below and there is much more information available on the Bett Show website.
1.
Register your attendance for the Bett Show
It is free to attend the Bett Show and the form available on the Bett site takes just a couple of moments to complete. Your free pass will be emailed to you so that you can redeem your attendance lanyard on the door.
2. Be clear of your school's strategic plan
Be clear of your intentions when you visit the show and what you would like to achieve from your visit. Your Turn IT On consultant will be able to help your senior leadership team formulate a strategic plan for the future of your school's ICT. You may be looking towards the budget in a couple of months' time, or perhaps a project of installation over the summer ready for the implementation of the new curriculum in September. Whatever your plans, make sure these are at the forefront of your mind during your visit to ensure you are aware of the best deals and new innovations available.
3. Map out who/what you want to see
The Bett website includes a list of exhibitors and products that will be featured at the show. Search by category and make a note of the stand numbers. This will help you make the most of your time on the day and will avoid you missing any exhibitor or product that you are really keen to see.
Here are some of the stands Turn IT On will be making a beeline for:
Exa Networks: stand B60
eSchools: stand C360
RM Education: stand C240
Microsoft: D270
Espresso Education: stand D110
2Simple Software: stand D230
Viglen: stand E148
4. Go prepared
Make sure you're aware of transport or parking ahead of the show. Wear comfy shoes, bring cash for food and drinks (many places accept cards, but some do not), don't forget a bag for giveaways and brochures and a device on which to make notes (whether this is a tablet, Smartphone or a pen and paper is entirely your call!).
5. Take the opportunity to learn
Because the Bett Show is the biggest technology education show in the UK, it attracts the best speakers and provides some interesting seminars and talks. Take a look at the subjects and personalities on offer and plan your day around a couple of relevant sessions. Here are some of Turn IT On's top picks:
Wednesday 22nd January:
Ministerial keynote speech from Michael Gove – 10.45am
The pupil premium toolkit: Top 10 ways to spend the funding and make the most impact – 11.20am
The Digital Pencil Case: Demystifying the role of the tablet in the classroom – 2.50pm
How to teach computing programming – 3.30pm
Thursday 23rd January:
Connecting to Raspberry Pi – 10.30am
iPads in the classroom: moving beyond the apps – 12.30pm
How to catch code: stress free computing – 1.30pm
Friday 24th January:
Ofsted inspections: what Ofsted inspectors look for and how to climb the ladder to outstanding – 10.20am
Surviving your new esafety challenges – 10.30am
Working together to prepare for the new curriculum – 10.30am
Computing curriculum masterclass: primary focus – 2pm
Insight into the primary computing curriculum – 3.30pm
Saturday 25th January:
 Learning science with iPads – 10.30am
Live hackathon – 12.45pm
Social media in the classroom – 2.30pm
6. Chat and barter
Make the most of the expertise and offers you will only be able to get at the show. The exhibitors will be delighted to speak to you about their products and services, so prepare some choice questions to ask them. Don't be afraid of bartering; often there will be flexibility on prices. Many offers are only available for the duration of the show so make sure you are aware of your school's budget and confirm authority ahead of time in order to be able to commit to purchases and make the most of these good deals.
7. Next year, attend on the Turn IT On Bett Bus!
If you are a Turn IT On school in Oxfordshire, Wiltshire, Buckinghamshire, Windsor or Maidenhead you are entitled to travel to the Bett Show on our free Bett Bus. Please email laura.evans@turniton.co.uk for more information about the 2014 Bett Bus because there might be space for you to attend! If you have already made travel arrangements this year you can always join us next year; we send our schools information a couple of months beforehand, so look out for it.
Enjoy the show!