Go wild with your iPad!
Have iPads? Learn how to make them really work for your students.
Turn IT On and Pink Kiwi invite you to
Master Embedding Technology 
at Cotswold Wildlife Park
26th November 2015
Book before 11th November and get 25% off!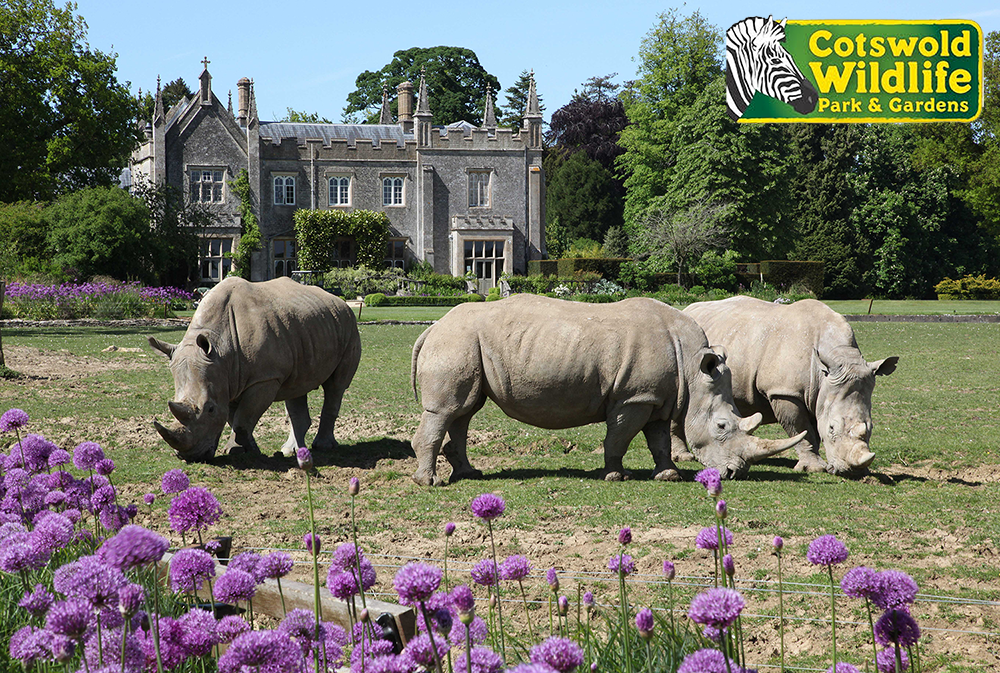 Go wild with your iPad!

Get behind the scenes at the zoo and master how to embed technology into your classroom with our iPad training event at Cotswold Wildlife Park.


 

This course provides VIP access for the day, a fresh perspective on the animals and a fully hands-on environment.

 

You will learn and practice how iPads can be embedded effectively into your classroom to support the learning process. All activities are fully adaptable to be used with your own class.

 

 

 

Transform teaching and learning in your classroom


 

• Create interactive learning scaffolds rather than just using the iPad to produce outcomes of students' learning

• Learn a fully integrated approach, blending technology with more traditional classroom practices

• Learn to use apps and devices (such as Explain Everything) that can be rolled out across the whole curriculum and at all learning levels

• Embed new-found skills into your term's planning

• Use the Take-Away Toolkit in your own school environment

• Replicate the experience at Cotswold Wildlife Park with your own class or apply all activities to other areas of the curriculum

 

 

Key course activities


 

• Explanation of the power of the camera and AirPlay in learning (includes a short talk by a wildlife expert)

• Introduction to creating a learning scaffold using the Explain Everything app (incorporates Cotswold Wildlife Park's Penguin Talk and Madagascar Talk)

• Explanation as to how a learning scaffold can be used across the curriculum (includes a chance to explore the park and capture animal footage)

• Demonstration of how technology can be embedded to review, collate, collaborate, refine and rehearse (includes apps such as Popplet)

• Review of the learning process and embedding the iPad

• Review of Take-Away toolkit (includes How To guides, lesson plans, snapshot ideas for each app, information on future Technology Mastery training series dates

 

 

Who is it for?

 

Master Embedding Technology at Cotswold Wildlife Park is perfect if your school uses iPads, if you have some experience of teaching with them and if you want to build your confidence by taking your use to the next level.

Course details

 

Includes: Full day of hands-on training, training materials, lesson ideas and plans 

Price: £300 per person – get 25% off when you book before 11th November 2015

 

Venue: Cotswold Wildlife Park and Gardens, Bradwell Grove, Burford, Oxfordshire, OX18 4JP

 

Date: Thursday 26th November 2015

 

Times: 9am – 3pm

 

Lunch: Included (please inform us of any dietary requirements)

 

RSVP: ellie.wilding@turniton.co.uk

 

(Terms and conditions apply)

 

 

 

 

 

 

Part of the

Pink Kiwi

Mastery Training Series:

Find the right level for you – or come us us on a CPD journey!

All of our courses are held in exciting, unique venues that will encourage you to take a hands-on, student-centric approach to learning with iPad.

 

Particpants will all receive Take Away Tool Kits with resources to review and extend their knowledge at the end of the course.

 

Discounts are available for participants booking on all four courses.

 

Survive Technology

A hands-on beginners' guide to iPad in Education.

 

Leave our practical course with ways you can use Apple technology effectively in your school tomorrow.

 

Master Embedding Technology

A next step course for educators using iPad in the classroom.

 

This one-day course focusses on embedding the iPad within the learning process rather than only use it to produce outcomes.

 

Participants will explore ways to scaffold, review, collaborate and refine in order to help students develop and embed their understanding.

 

Create an Impact with Technology

The focus of this course is "invisible tech – visible learning!"

 

A course aimed at educators who want to really understand how using iPad in the classroom can transform their teaching and students' learning.

 

The course will assume participants have the knowledge from the Mastering Embedding Course. They will develop this to show how personalised learning with the iPad can allow students to demonstrate their understanding in creative and innovative ways. 

 

Innovate with Technology

A collaborative training experience with a real world project to work on

As a group we will exlore Challenge Based Learnng, and then agree and set up a project for participants and their students to work collaboratively on for the next term.

 

Participlants will be supported to communicate and work collobaratively online and remotely, meeting once more in the middle of the project before a final day exploring the outcomes together with student participants.