Go Wild with your iPad!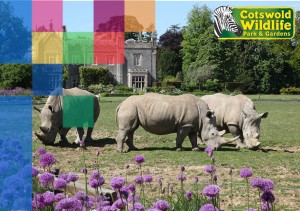 Do you  have iPads  at your schools? Would you like to enhance your skills and learn new ways to integrate them into the classroom? Join us at Cotswold Wildlife Park for the Master Embedding Technology course!
On Thursday 28th January Turn IT On and Pink Kiwi are hosting 'Go Wild with your iPad', the perfect course for teachers and ICT co-ordinators to build their confidence in using iPads and take their usage to the next level.
This full day course provides VIP access to Cotswold Wildlife Park for the day, a fresh perspective on the animals and a fully hands-on environment.
You will learn and practice how iPads can be embedded effectively into your classroom to support the learning process. All activities are fully adaptable to be used with your own class!
Attendees on the course will leave the day with:
Increased confidence in using the iPad to support effective learning in your classroom.
An understanding and practical examples of how to use interactive scaffolds on the iPad to make the learning more visible in your classroom.
Strategies for using iPad to help children review, collate, collaborate, refine and rehearse their learning.
A Takeaway Toolkit you can refer to so you don't have to remember everything you have seen and learnt!
Course Details
Price: £100 – special introductory offer, this includes a full day of hands-on training, training materials, lesson ideas and plans and lunch.
Date: Thursday 28th January 2016
Time: 9am – 4pm
If you would like to book onto this course or find out more information please email: ellie.wilding@turniton.co.uk