All set for Go Wild with you iPad next week!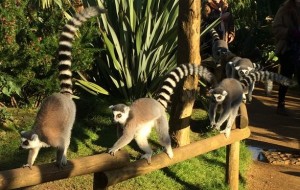 Next Thursday Turn IT On and Pink Kiwi are hosting Go Wild with your iPad at Cotswold Wildlife Park. This is a full day iPad training course for teachers and IT coordinators designed to enhance skills and teach new ways to integrate iPads into the classroom.
Earlier this week we met with the education team at Cotswold Wildlife Park to run through our plan for the day, finalise the agenda and brief the animals! Everything is now ready for next Thursday, all that's left to do is to keep our fingers crossed that the weather warms up so we wont need quite so many layers!
If you are interested in this course there may still be spaces left so email ellie.wilding@turniton.co.uk  to find out! Keep your eyes peeled for more courses in the future!