Turn IT On's Bett Show 2016 highlights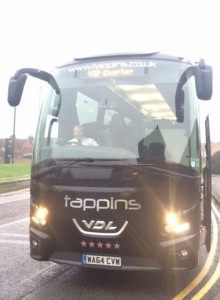 We had a great day at the Bett Show on Thursday!
An early start on our Bett Bus for Turn IT On customers and staff but a traffic free journey saw us arrive at the show with a longer day than expected ready to explore.
With so much technology exhibited and demonstrations around every corner it would have been easy to come away from the day overwhelmed but here at Turn IT On a few stands and demos really stood out.
Turn IT On's highlights from the show…
Raspberry Pi and Code:Club had a great demo table, giving our consultants the chance to see some of the new and innovative ways they can bring Pi into the classroom, with this technology constantly developing and changing the options of what you can do in the classroom with Raspberry Pi are endless. The Pi-Tops were also a hit, these nifty laptop and desktop chassis' house a Raspberry Pi2 as an alternative to purchasing a monitor/case/keyboard and mouse.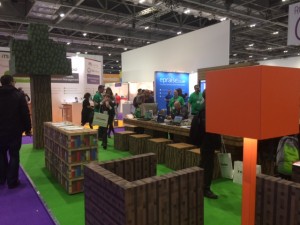 Microsoft had a life-sized Minecraft set which was very cool. The chance to test out how Minecraft can be used in the classroom whilst listening to experts explain and demonstrate the features was enhanced by sitting on a chair straight from the game!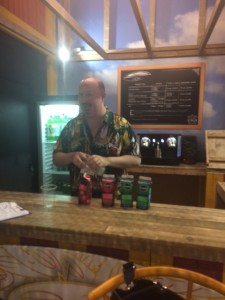 We enjoyed Mocktails on the Exa Education Beach whilst listening to David Whale demonstrate the BBC micro:bit and Leon Cynch talk about his on-line teacher TV channel – L4LTV.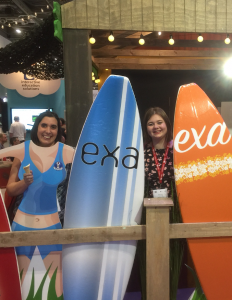 Robin van der Eyken gave a very interesting presentation about his experiences on his journey through flipped learning and the introduction of BYOD at his school. It was very interesting to hear of ways to incorporate devices into the classroom to enhance the learning experience rather than just using them because they are there.
The developments in visitor management systems was very interesting and sparked conversations between our business services manager and potential suppliers to discover what is the best options for schools…watch this space!
We are already looking forward to going to the Bett Show again next year, look out for your invitation to join us on the Bett Bus from November!