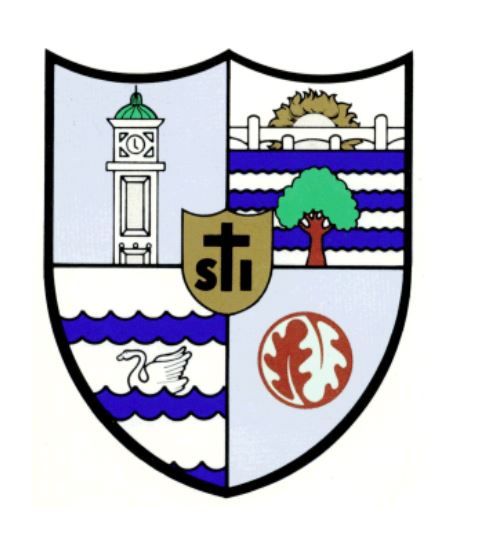 Case Study – Ruckus Wireless at St Ignatius Catholic Primary School
Ruckus Wireless installation at St Ignatius Catholic Primary
St Ignatius Catholic Primary School is a popular primary school based in Sunbury-on-Thames, Surrey. The school had a recent requirement for a new wireless system to provide site-wide coverage for any student, teacher and guest devices. The specification also included a separate guest network facility and required the system to be robust and future proof.
Using a site map provided by the school, Turn IT On were able to complete a detailed site survey which included the number and location of Access Points required, plus a detailed heat map that indicated the theoretical coverage the school would benefit from with the new system. During the survey it was also noted that the school would require new gigabit switches in order to fully optimise the new wireless system.
After the survey was completed, Turn IT On supplied and installed 9 Ruckus R500 Unleashed Access Points in various locations across the school to ensure blanket coverage was provided.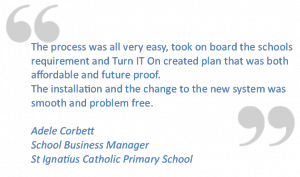 Turn IT On & Ruckus
Turn IT On have worked with Ruckus Wireless for 6 years. Ruckus is a perfect fit solution for the education environment, where a wireless network can be severely tested with a number of mobile devices logging on at the same time. Ruckus is the only wireless provider Turn IT On supply due to its track record of future proofing Turn IT On schools.
Ruckus Unleashed
Ruckus recently launched a new product called Unleashed. Ruckus Unleashed is a controller-less system that delivers the full functionality of a robust wireless network without the added cost of a controller or associated license. Turn IT On supply Ruckus Unleashed in 90% of wireless installs. It has proven to be very cost efficient for schools.
Unleashed is also very flexible. For example, if further Access Points are required for future buildings or coverage in new areas, they can be deployed without the need for any additional configuration. The new access point is patched into the school network and configures itself according to the existing system.
If you would like more information regarding Ruckus and are considering upgrading your wireless network this summer,
please contact Tom Watson: tom.watson@turniton.co.uk