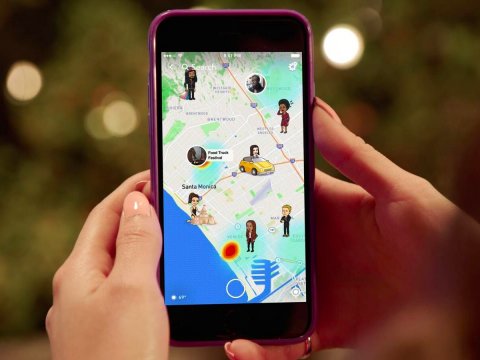 Snapchat Update
Last week the popular app Snapchat introduced a new feature called Snap Maps.
This new feature allows users to see the real-time location of the 'friends' in their Snapchat Friend List.
The map can be seen by opening Snapchat and pinching out on the camera screen, the map shows your friends current location, marking them with their Bitmoji character allowing you to zoom into their exact location, to find out more about the update visit Snapchats information here.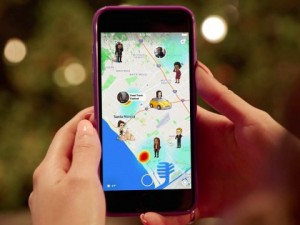 Since the upgrade has been released safety concerns have been raised as the feature is automatically set to share your location unless you actively change the settings.
To change the settings click on the Settings icon (cog) and click "see my location" to choose the setting which suits you
The BBC have now released a clear and simple step-by-step guide on how to update these settings click here to find out how to access SnapMaps and change the settings.
There are three choices of how your location is shared:
Ghost Mode: which means you are the only person who can see your location but you can still see the locations of your friends that are sharing theirs.
My Friends: in this mode all of your Snapchat contacts can see your location. If a user selects this option it is important to check your friend list to ensure that you know everyone in person and never accept contacts you do not know personally.
Select Friends: this mode allows users to look through their friend list and decide which of their friends will be able to view their location.
The precise pinpoint on a map that this feature provides can allow people to build up a picture of where you live, go to school and spend your time. Turn IT On recommends that users do not share their location with anyone they do not know in person.
Since this update has been released The UK Safer Internet Centre have provided their top tips with sharing your location:
Only share your location with people you know in person. Never share your location with strangers.
Don't add contacts to Snapchat if you don't know them in person.
Regularly review your settings and take an active decision about whether you want people to know your location. Remember you can switch this off at any time. Think about where you're sharing your location. Location services such as Snap Maps can lead people to your house. Think about what times you're on the app and whether these are locations you want to share – if not, then turn this off within your settings.
CEOP have released a parents and carers guide to Snapchat which includes information about SnapMaps.