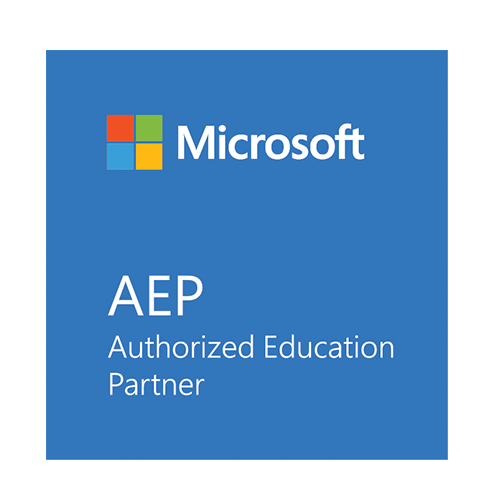 turn IT on Ltd Becomes Microsoft Authorized Education Partner
We are pleased to announce that during the summer holidays turn IT on became a Microsoft Authorized Education Partner (AEP), demonstrating our ability to meet Microsoft education customers' evolving needs in today's dynamic business environment. To earn a Microsoft AEP authorization, partners must complete a test to prove their level of academic licensing and market expertise.
The AEP program is designed to train participating resellers on Microsoft's Academic licensing, authorize them to purchase and resell Microsoft Academic licenses, and demonstrate to potential customers that they are approved and knowledgeable education partners.
Turn IT on supports excellence in education by enabling schools to maximize the potential of technology and information systems. We are committed to taking care of schools computing to enable teachers to teach, pupils to learn, and drive the progress of schools through cost-effective and efficient use of technology.
"This Microsoft AEP authorization shows our commitment and specialism in the education IT marketplace and demonstrates our knowledge of Microsoft and its academic products," said Tom Welch, Managing Director. "We hope to accelerate our education customers' successes by serving as technology advisors for their IT requirements."
The Microsoft AEP Program is designed to authorize and equip organizations that deliver education products and services through the Microsoft platform with the training, resources and support they need to provide their customers with superior experiences and outcomes.
If your Microsoft Academic License is up for renewal please speak to your consultant for more information.