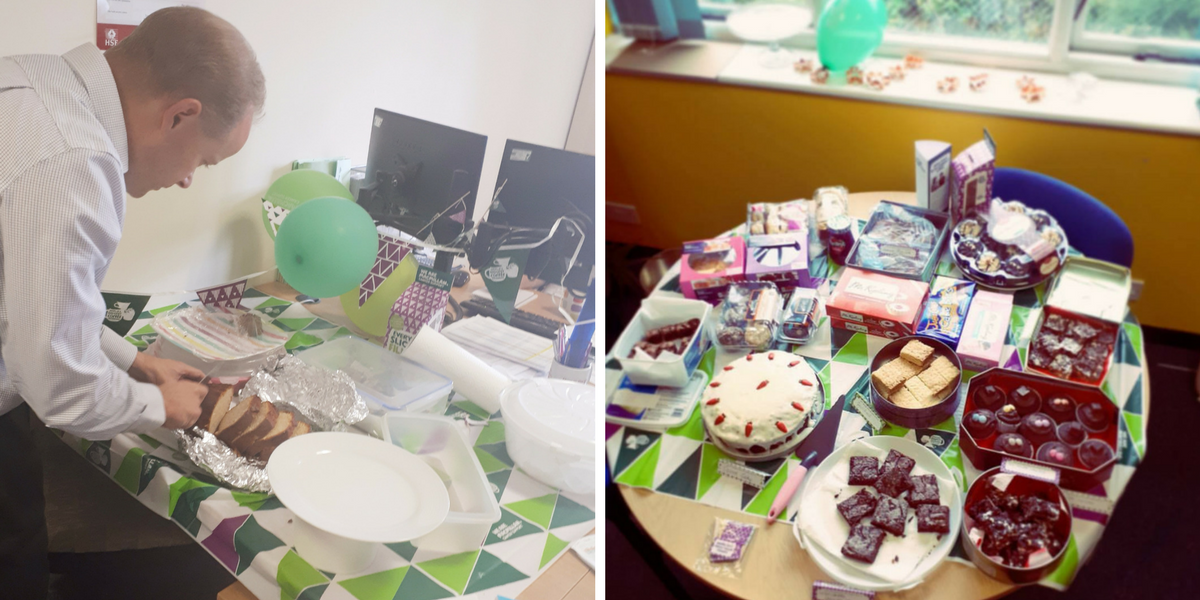 Our Macmillan Coffee Morning
A few weeks ago was Macmillan's Worlds Biggest Coffee Morning 2017 and here at turn IT on we wanted to get involved and raise some money for the charity.
We decided to hold a coffee morning at our 2 main offices and have a little competition to see who could raise the most.
The Princes Risborough Office, where our MIS and Helpdesk teams are based sold cakes on Tuesday, Wednesday and Thursday whilst our main office in Eynsham, with our Procurement, HR, Finance and Marketing teams, held theirs Wednesday, Thursday and Friday. This meant everyone had the opportunity to buy cakes and take part in the games, even those that only work part-time, it also gave us more chance to enjoy more cakes and treats!
Now that all the cakes have been eaten we have counted the donations and across turn IT on we raised a grand total of £172.85!
In the battle of the offices, Princes Risborough raised a wonderful £70 but the Eynsham office came out on top raising a fabulous £102.85!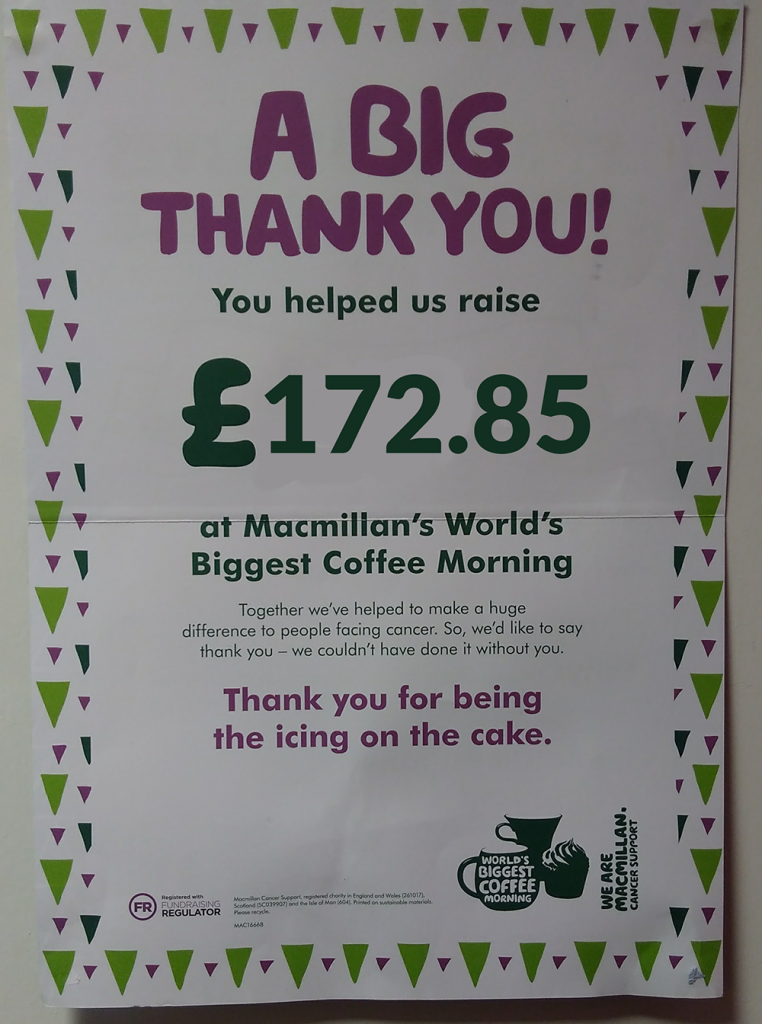 Everyone really enjoyed the coffee morning and we are already planning what we will do better next year! Thank you to Macmillan for the coffee morning pack, it really brought the event to life but more importantly thank you for everything you do for in providing medical, emotional, practical and financial support, as well as campaigning for better cancer care for not just those facing cancer but friends and family too.