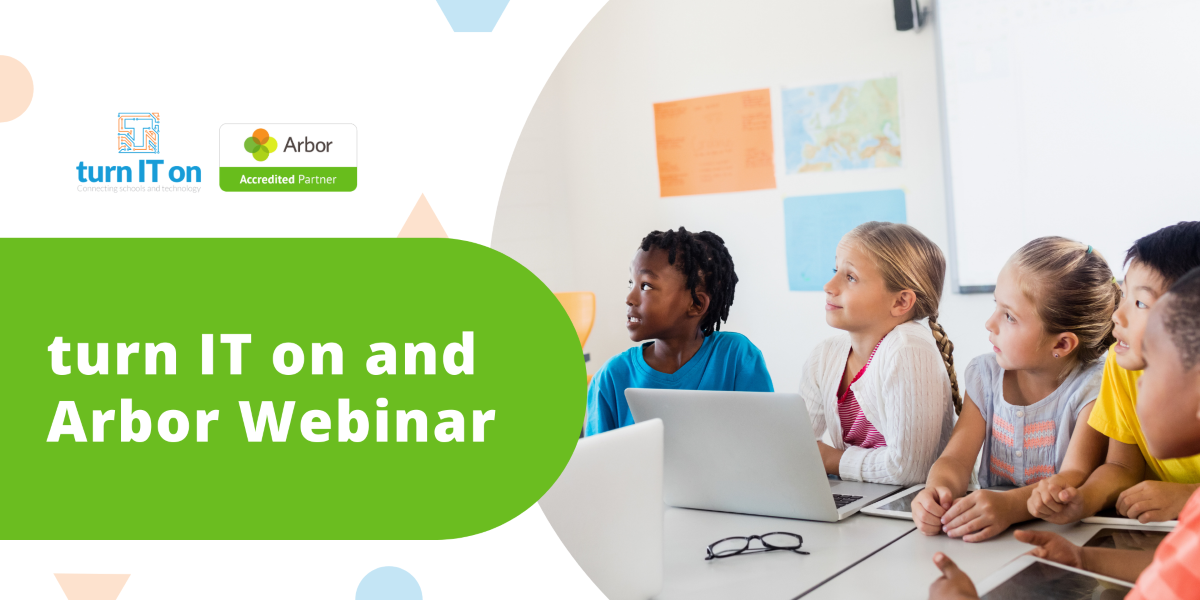 Join a Webinar with Arbor & turn IT on
This December turn IT on is running a series of webinars which will showcase the many benefits of switching to Arbor MIS with turn IT on as your trusted local support partner. ✅
About Arbor
With many schools using cloud-based services to manage remote learning, now may be the perfect time to review whether a cloud-based Management Information System would be the way forward for your school.
Arbor is a secure, user-friendly and intelligent cloud-based MIS that provides your staff with instant access to the data they need without having to rely on other members of the team to run complicated reports.
With the right information available at the right time, teachers and SLT are empowered to make better-informed decisions faster, giving your team more time to focus on supporting your students.
Turn IT on fully supports Arbor, so when moving to Arbor MIS with turn IT on you can experience the benefits of a cloud-based MIS whilst keeping a trusted local support partner. ⭐
If you are interested in seeing a demonstration of Arbor for yourself and learning more about Arbor MIS with turn IT on, then sign up now and join us on one of our upcoming webinars.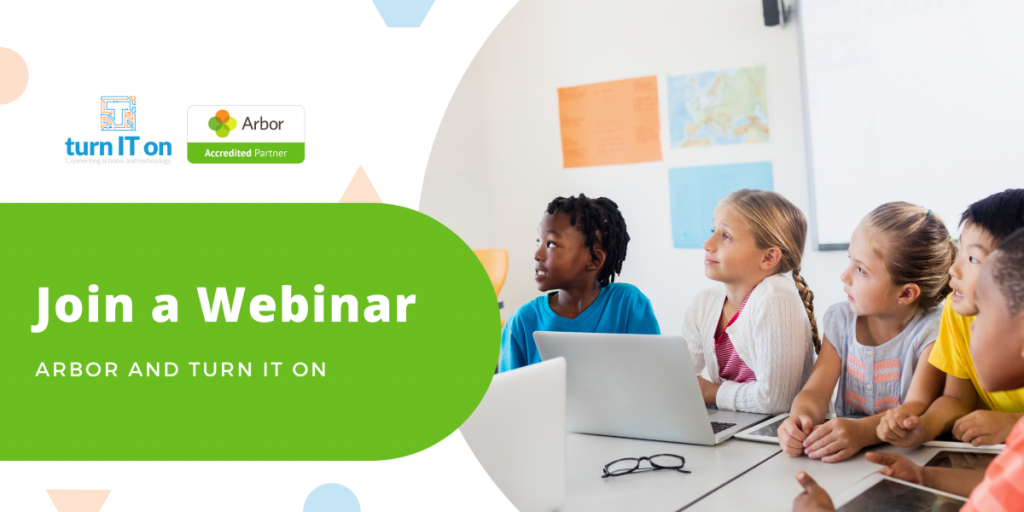 Arbor and turn IT on (Live Demo with Q&A) ⬇
Tuesday 8 December, 3 pm – 3:45 pm
Follow us on Twitter, LinkedIn and Facebook for regular news and updates.