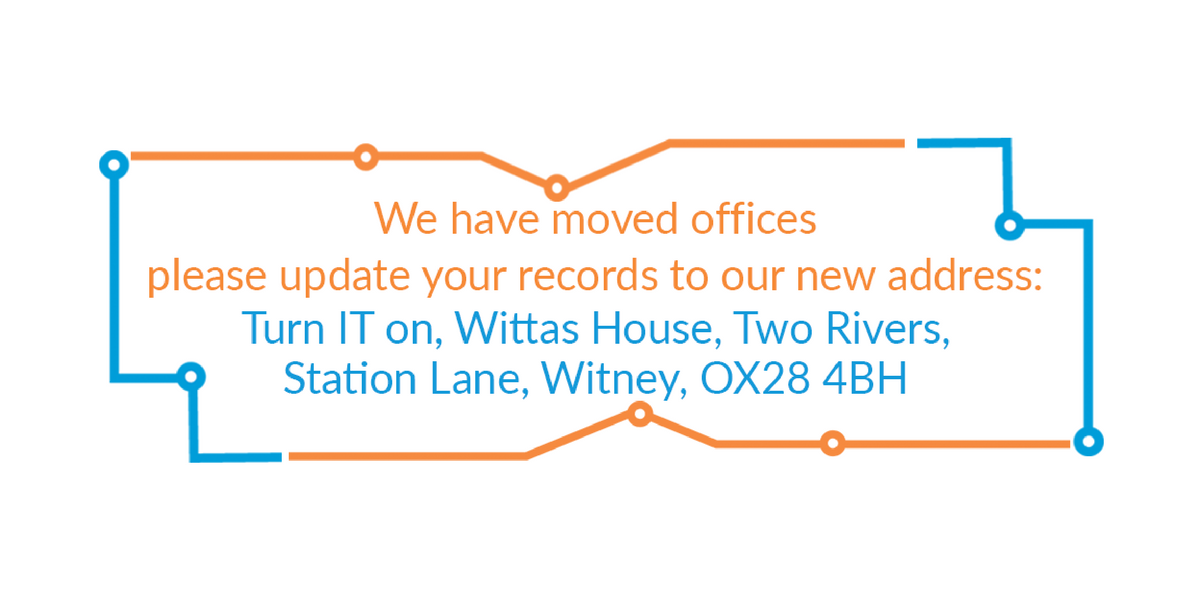 We have moved!
On Friday we boxed up our main office in Eynsham, turn IT on's home for the past 6 years and we relocated 5 miles down the A40 to Witney.
Our new Main Office in Witney is home to our Procurement, Finance, HR and Marketing teams and also our training room for Oxford MIS training. If you have our address please be sure to update it to our new office before sending us any post, all our other contact details, including phone numbers, have remained the same.
We may have only been here a day but we are all very happy in the new office and it already feels like home. We look forward to seeing what our schools think when they come for their next training session.