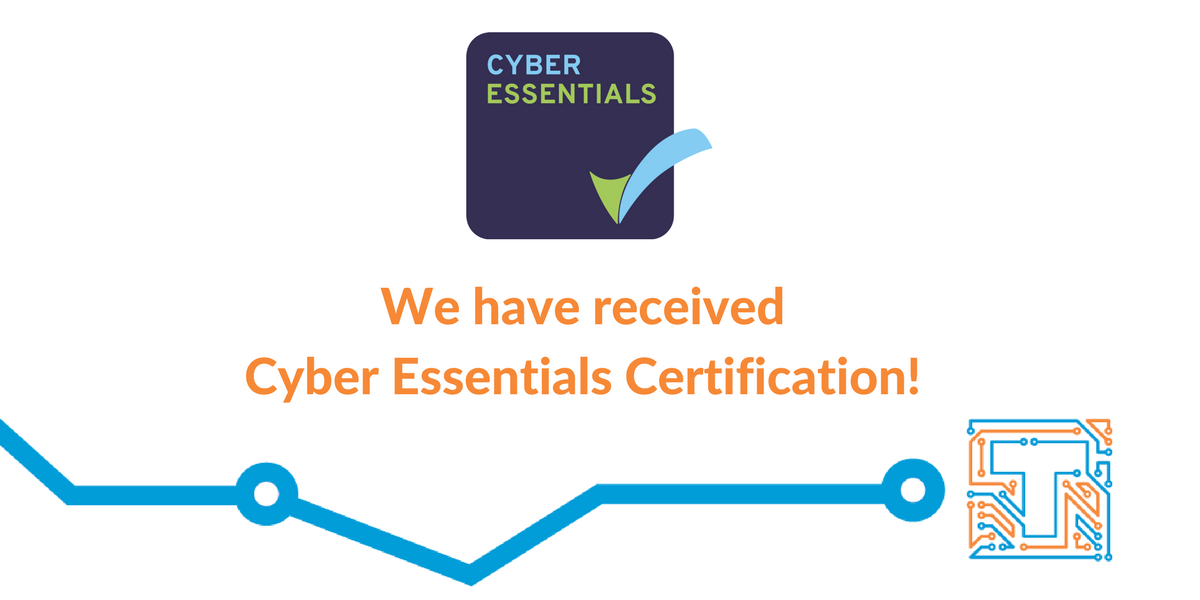 Cyber Essentials Certification
Turn IT on are pleased to announce we have received Cyber Essentials Certification!
Cyber Essentials is a Government-backed, industry-supported scheme to help organisations protect themselves against common online threats and demonstrates our commitment to cyber security.
By completing the process of certification we have reviewed our processes and practises to highlight and address any areas where we may face cyber security threats. This has given us a clearer view of any areas across turn IT on that may pose a threat and allowed us to put a plan in place to act accordingly.
We are very pleased to have received Cyber Essentials Certification and will be working to improve and develop our systems and practices continually. You can view our certificate here.