Why technology isn't just for the classroom
Jen Cleary is here with another blog post, today she gives ideas of how to use technology outside of the four walls of a classroom and enjoy the nice weather we hope will stick around after half term…
SATS are finally over, summer is here, and the thought of keeping children stuffed up inside the classroom is really just too much to bare. Outdoor learning is an incredibly important way of helping children to engage with the world around them and develop critical thinking, collaboration and creativity skills.
Up until now computing has never usually been associated with long sunny days spent in nature and learning about the environment, but that is starting to change. Technology, in fact, can be a genuine enhancement to plenty of outdoor learning, allowing children an opportunity to reflect on how technology impacts so many different parts of our everyday lives.
Get Sporty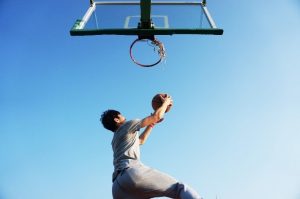 Why not use an iPad or camera to record yourselves while you exercise, just like real athletes. Video your basketball slam dunk, your sprint start or your long jump, then watch it back and see if you've got your posture and pose just right. While you're there why not use the time-lapse feature to slow it down and analyse it in more detail? Apps such as 'Hudl time lapse' even allow you to watch and compare your slo-mo to a pro's tennis serve or batting swing.
Create a live feed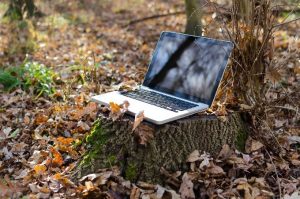 Some of the lucky few may have access to hatching chicks or pets on-site at school, or perhaps you've built a bird box in the playground, you could even be monitoring the weather in the car park. However you choose to do it, a live feed is a great way to engage with learning once the students go home. It's easy to set up with a pre-existing webcam and a laptop on YouTube, Facebook or ustream.tv. Alternatively make it a bit more challenging by building your own webcam using a Raspberry Pi or Micro: Bit, then share the web address with parents and students so they can admire their work from home!
Go on technology safari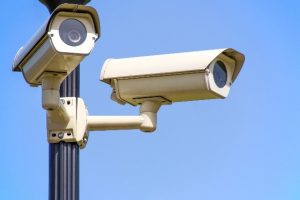 This is a great activity for early years, and even better if you build up a bit of safari excitement with it! Go on a learning walk with the student to 'spot computers out in the wild'. Explore the school server cabinet, CCTV systems, electronic locks and then head out into the local community to see computers in everyday contexts. This could be the broadband hubs on the street, payphones or Wi-Fi hotspots and computers in the supermarket checkout or at the train station.
Discover Nature.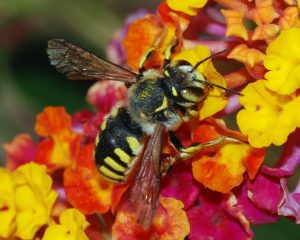 There's a whole host of apps out there to help you explore the world around you, and that work really well with science or topic projects. 'Tree ID – British Trees' will help you identify more than 70 species of trees found in the British Isles. You can search using a tree's bark, leaves, flowers, leaf buds, fruit, or twig. 'Star Chart' and other similar apps allow you to hold your phone up to the sky, then it will orient itself using your location and compass to show you what star constellations are above you. Alternatively, the 'Great British Bee Count App', from Friends of the Earth, lets you identify and record every time you see a bee, helping them to track and campaign for protection for Bees across the country.
Locate yourself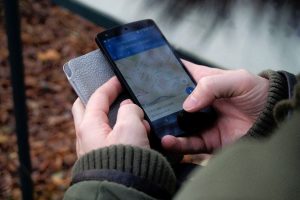 You may not know this but there are approximately 8,637 geocaches hidden around the world. These are little containers full of strange items and logbooks, hidden in key GPS locations all over the world. A longtime hobby of the technologically nerdy, geocachers use the GPS location on their devices to try to find these hidden treasures and add to them. It's a perfect outdoor activity for kids who can research and plan their own treasure hunts, then maybe decide on an object (usually a coin or worthless item) they can leave behind.