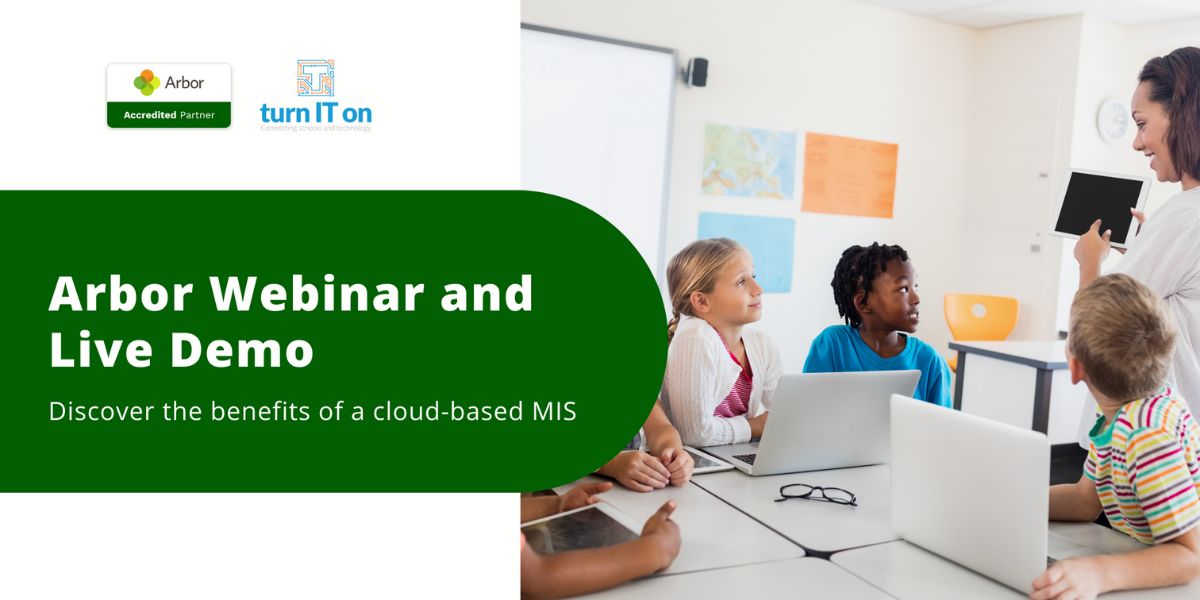 Arbor & ScholarPack
Discover Arbor & ScholarPack
Arbor is the MIS that brings everyone together, from office staff and teachers to parents and school leaders, joining up your primary school. It makes life seamless and supportive for everyone – measurably improving the way your school works. Switching to Arbor with turn IT on support means you get the best of both worlds, a cloud-based MIS designed to make a difference, and a local team of experts ready to support you whenever you need it.
ScholarPack is the simple school office MIS that primary schools love to use. It lightens the load for office staff and makes every day easier. With years of experience in MIS support, turn IT on will be with you every step of the way to ensure your school is running as it should be. We'll give you peace of mind that your funding is correct, Ofsted data is ready to go, with expert support whenever you or your team need it.

Arbor Webinar & Live Demo
Wednesday 10 November 10:30 am – 11:15 am
SholarPack Webinar & Live Demo
Thursday 11 November 10:30 am – 11:15 am
💡 Follow us on Twitter, and Facebook for regular news and updates.