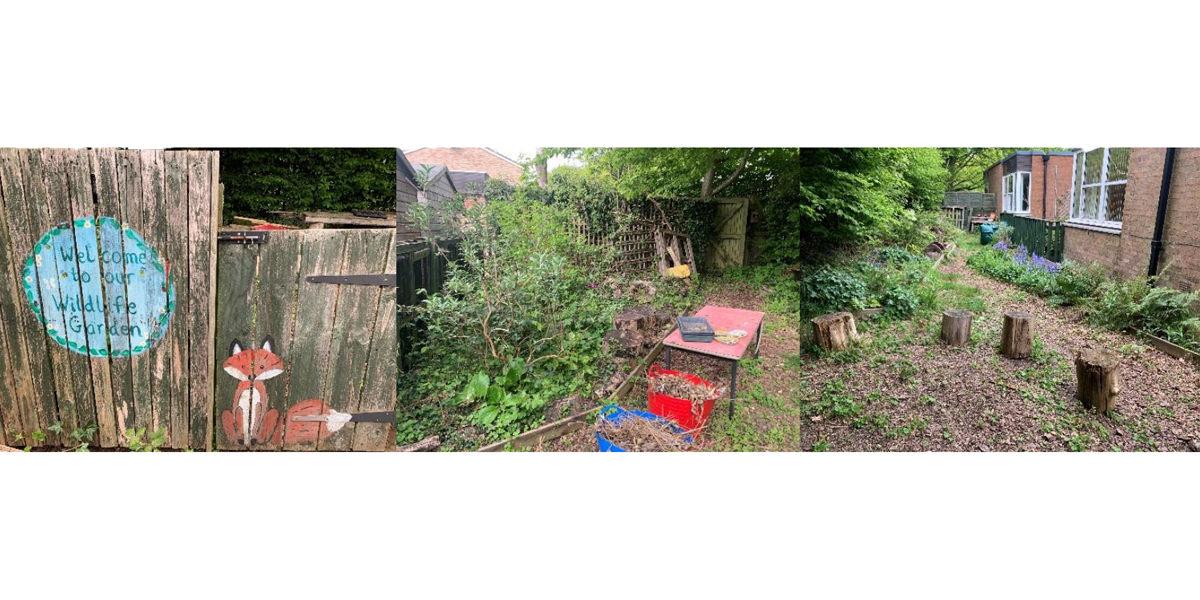 Lee Carter Volunteer
Caversham Park Primary School
All of our employees are able to volunteer on an annual basis. This provides our staff the chance to contribute to local communities and help support the areas that are important to them. Volunteer day is available to everyone and it is fantastic to see how different members of the team have used their time.
Here is what Lee had to say about her recent volunteer experience:
I used my volunteer day to assist Caversham Park Primary School with tidying up their outdoor learning area. The story behind this was our region did a Discover and Admin+ installation in August 2021 and we tried to trace a CAT5 cable that came into the ICT Suite as we wanted to remove any unnecessary cables.
We soon discovered that the cable became external, covered in ivy and brambles which ran back inside to a phone in a neighbouring room! I mentioned to the school the area had so much potential, and they
explained that the grandparents of the children who attend the school used to maintain the learning area, but since the pandemic, they had not returned.
Caversham is an area north of Reading that is expensive to live in and is surrounded by private schools, so pupil numbers are low, and funding is always decreasing as a result of this, so the school relies on a lot of volunteer support.

This day took some time to arrange but I was overjoyed when the day finally came – it was pleasant weather but certainly hard work! There were a lot of weeds, ivy, brambles and a pleasant surprise of an over-friendly robin (who wanted me to move logs so it could get worms and bugs) and I managed to get a lovely picture of its bird nest! I've always had a bit of a green thumb when it comes to gardening (thanks to my Mum's side of the family) and I'm glad I was able to give something back, especially to a school. The school asked the following week "Can I come back next week to continue?". The school and I still talk now, and I've since found out that a Teaching Assistant carried on the work that I started, and the school and its pupils have been using the area more, especially during the summer term.

I'd highly recommend utilising your volunteer today – it is extremely rewarding – you never know who needs help – and help may be needed closer than you think!
Thanks, Lee From The Team!