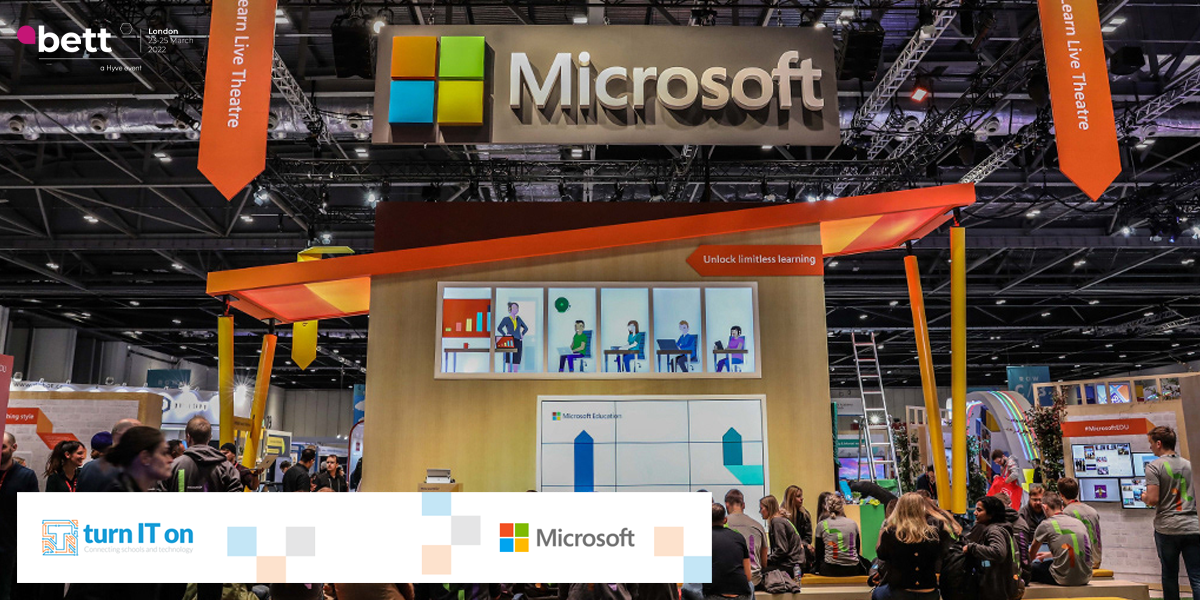 Bett 2022
We're excited to announce that we are going to Bett 2022! Come and find us on the Microsoft stand as a featured partner on Friday, 25th March.
We have great news to share that this year we have been invited to attend Bett and present on the Microsoft stand. We have been a Microsoft Gold Partner and Microsoft Regional Training Partner for a number of years and support Microsoft's vision for education and digital transformation. This is a fabulous opportunity for educators and our current customers to come and find out more about our services and digital transformation with Microsoft 365. We welcome everyone to come and drop by the Microsoft stand and say hello! And we look forward to seeing lots of you there.
After the multiple cancellations and extended restrictions, it is fantastic to at last be attending this brilliant event and showcasing the power of Microsoft 365 and educational tech!
Read more about Microsoft Education & Bett
✉ Please contact marketing@turniton.co.uk for further details.