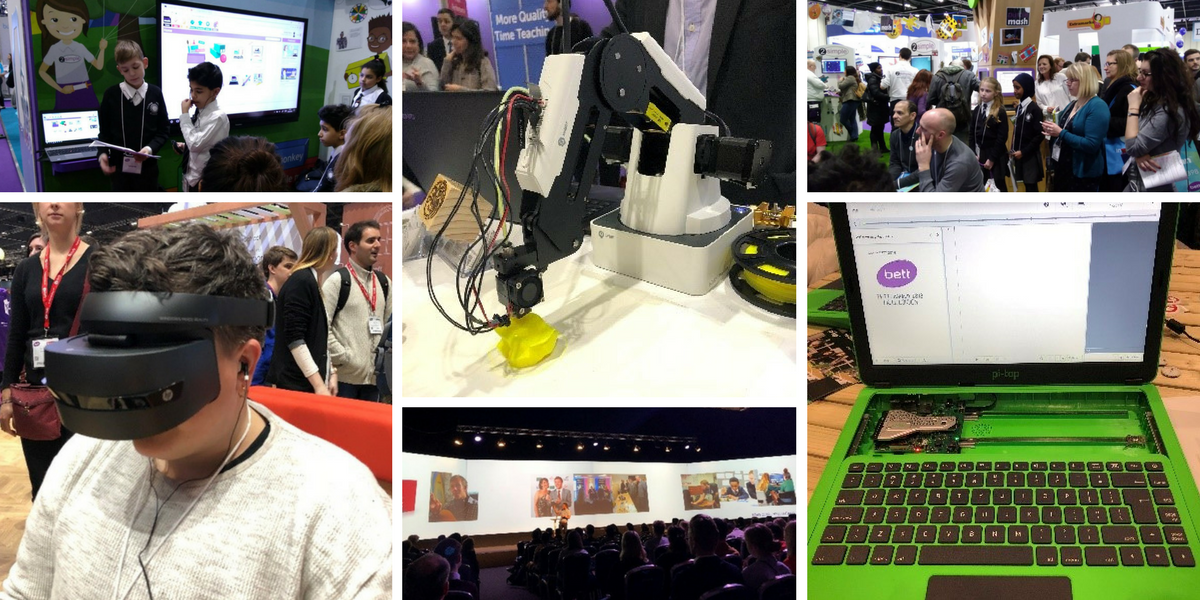 4 Edtech things discovered at BETT this year
Last week some of our consultants headed to the BETT show to see what was on display this year.
One of our consultants, Narden Mooneapillay from the London team,  took Fulham Primary School Digital Leaders to the ExCel where they presented for 30 minutes to teachers and school leaders about their experiences with Purple Mash, 2SimpleSoftware as well as teaching how Digital Leaders work in schools. This was a great experience for the pupils and highlights the extra mile Narden always goes for his schools.
Read on to see what Jen Cleary, one of our teaching consultants in London, did with her visit to BETT this year.
It's not a secret that one of the biggest events on any self-respecting 'Ed-Techie' calendar is the annual BETT show at the Excel in London. This year did not disappoint, and was the usual array of whizzy new toys, even whizzier sales personnel and all the STEAM chat you could possibly want. This is just a small selection of what I did with my visit.
Learnt new things at a Pi-Top Workshop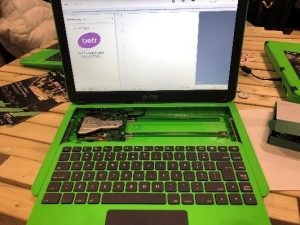 Raspberry Pi's have been around for a few years now, and are generally considered one of the coolest things in the world of physical computing and STEAM education. This year's "BETT newcomer awards" were awarded to Pi-Top. The nifty laptop shell that allows you to plug your Pi in, add some wires and get experimenting, building and coding. The talk at the start outlined an inspiring seat of ideals – the company aim to help students collaborate in their designs and work towards a host of higher level design skills. When it was my turn to have a go I had to work hard, together with some other guests from Norway, to build our LED/buzzer circuit. It's not the kind of stuff I learnt at school, and probably not something I'd give to key stage 1, but there's no doubt that it gets older kids really thinking.
Checked out 3D printers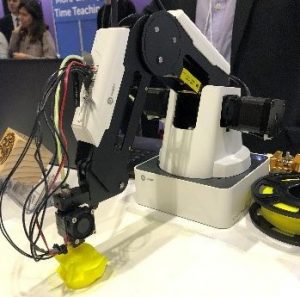 I adamantly think that affordable 3D printers are the best thing to happen to education in the last few years. This year I was on a mission to find out more about it. Some of the school friendly ones start from around £400 each, with £30 for a spool of plastic that will print for a class of 30. The kids I met had designed and printed their own Chess pieces using non-oil based plastics; others were printing, making and coding their own drones. I was impressed by the learning potential these things have, especially with a mind to the jobs our children might do in the future.
If you're going to buy one thing in 2018 let it be this.
Listened to a seminar in the arena
'Engaging the disengaged with STEAM' is a subject I'm rather passionate about as someone with a background in SEMH, and this seminar helpfully reminded me that technology can often be accessible and engaging where other things have failed. Our speaker had an inspirational story about his time with the Princes Trust, and I have to say I feel rather motivated now to think about how the tech resources I use everyday can help learning across all parts of the curriculum.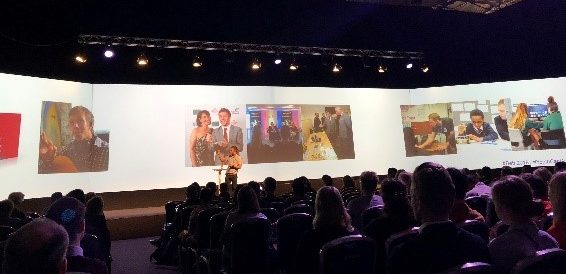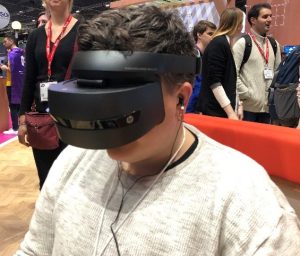 Played around with Mixed Reality
These kind of VR headsets are a long way off being a regular feature in most Primary Schools, but I couldn't resist the temptation to have my mind blown. My helpful assistant plugged me into a headset and controller, then allowed the mixed reality, a very cool blend of photography, video and graphic art, to take effect. I went on a hot air balloon tour of Peru, with realistic Inca artefacts, people and sounds integrated into incredible photography. I can't wait for them to work out how this technology is going to be more affordable and accessible in the years to come. It's bound to get even the most reluctant student buzzing about the subjects it explores!
Jen will be making more guest appearances on our blog so come back to see her next curriculum based update.
Be sure to follow us on Twitter so you never miss a post.