NSPCC Big Board Game Day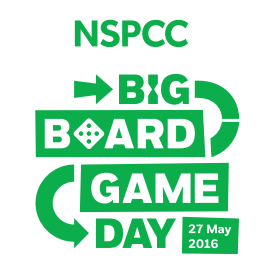 Friday 27th May is NSPCC Big Board Game Day, a great excuse to get out all your favourite board games and raise some money for a good cause whilst enjoying the last day before half term.
With all the preparation for SATs, the Big Board Game Day is perfectly timed to give everyone a chance to get competitive and introduce each other to their favourite board games at the same time as raising money for a great cause.
The NSPCC mission is to fight to end child abuse in the UK and Channel Islands. All money raised at Big Board Game events is used to protect those at risk, find the best ways of preventing abuse from happening and help abused children to rebuild their lives. Every donation helps make a difference to a child's life. Click here to find out what your donations can do.
There are lots of great resources and ideas for fundraising on the Big Board Game Day website, perfectly suited for schools. Children could make donations and bring in their favourite board game. Perhaps they could dress up as their favourite board game character or in the colour counter they always choose? Or even design their own board games ready to play like Samaira did when she created CoderBunnyz.
This event could be incorporated into your PSHE education provision by spending time discussing how playing games makes the children feel and highlighting how life may be different for some children who do not have the opportunities to play board games in a safe, secure and fun environment. To register your school's involvement click here.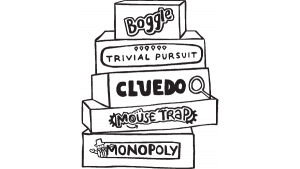 Here at Turn IT On we are planning to take part in the fundraising by having a go at the Big Board Game Quiz for adults (there is child one as well!). We will also be bringing in our favourite board games all week so that we can all challenge each other over our lunch break!
Let us know what you get up to by tweeting us @TurnITOnSupport.