The Internet isn't powered by fairy dust!
Help your pupils understand computing devices and the Internet aren't powered by fairy dust by showing them how to build a network.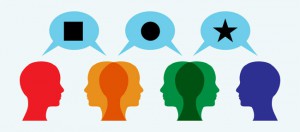 Network models
Make your KS1 pupil network detectives. Take a tour of discover from the classroom and across the school to uncover how a computer network functions. Ask pupils to build a physical model of from arts and craft.
Computing Chinese Whispers
A practical activity where children are the links in a network. This game also demonstrates how information can be misinterpreted or lost in translation!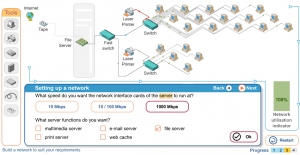 Build your own Network!
Using modelling software with KS2 pupils to build a virtual network. Learning can be extended in cross-curricular links where pupils can be challenged to build a defined specification of network within a school budget!