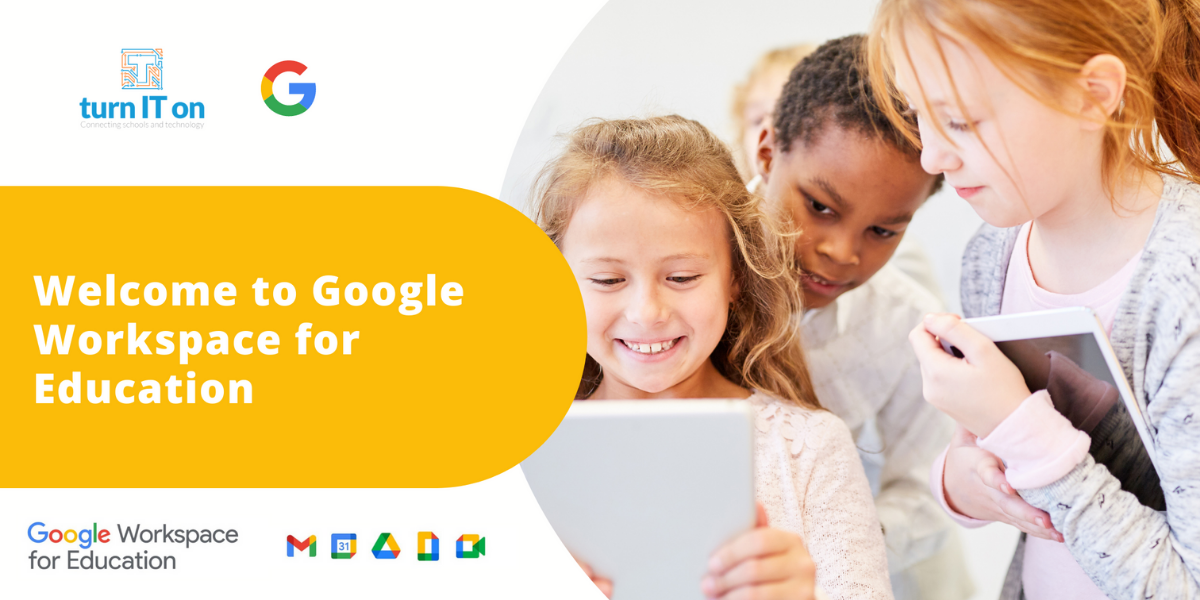 Introduction to Google Workspace for Education
G Suite for Education is becoming Google Workspace for Education. The change has been made by Google to provide you greater choice and flexibility in selecting the tools required in individual schools. As part of this change, Google Workspace for Education will now be available in four distinct editions instead of just two:
The rebranding changes take effect immediately everyone has been moved to Google Workspace for Education Fundamentals (Free Edition), the new paid upgrade tiers are introduced from 14th April 2021.
Depending on how much of the old G Suite for Education platform was used it might require an upgrade to a paid tier. Google Workspace for Education editions features, and costs and costs differ:
Fundamentals (free) – The old G Suite for education, however some features have moved to paid tiers
Education Standard (UK price TBC, approximately £3/student/year) – enhanced security and greater insight into analytics data
Teaching and Learning Upgrade (UK price TBC, approximately £4 user licence/month) – Meet features, access to Classroom improvements not in Fundamentals
Plus (UK price TBC, approximately £5 pupil/student /month) – complete and full version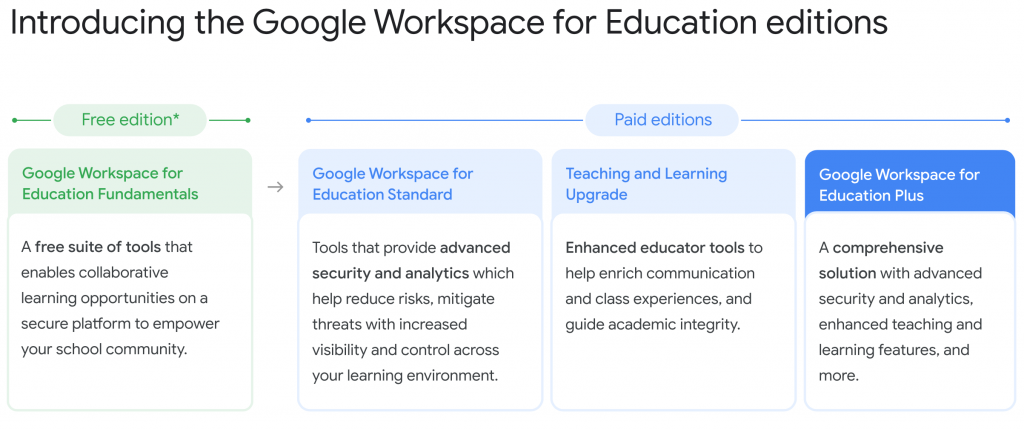 If you would like more information about what is included at each level, click here. And for more information about Google Workspace, click here.
Highlights of new free features:
Responses in Google forms can be drafted allowing anyone to return to them later and pick up where they left off
End a meeting for everyone in Google Meets preventing anyone remaining without the organiser or joining again later
Mute audio for everyone in Google Meets
Additional languages for captions in Google Meets
Screen recorder now on Chromebooks via ChromeOS
Highlights of new paid features:
Data dashboard for Classrooms to gain insight into the use of the class as a whole, individual pupils or tools in Classroom
Integration of third-party apps or platforms into Classrooms such as IXL learning, Kahoot and Adobe applications
Create breakout rooms and set them up ahead of time in Google Calendar
Google Meet recordings support, only temporary on fundamentals
Advanced admin security and policy features to support restrictions in Classroom
If you have any questions or would like further support please speak with your turn IT on technical consultant
For more information please attend our webinar session below.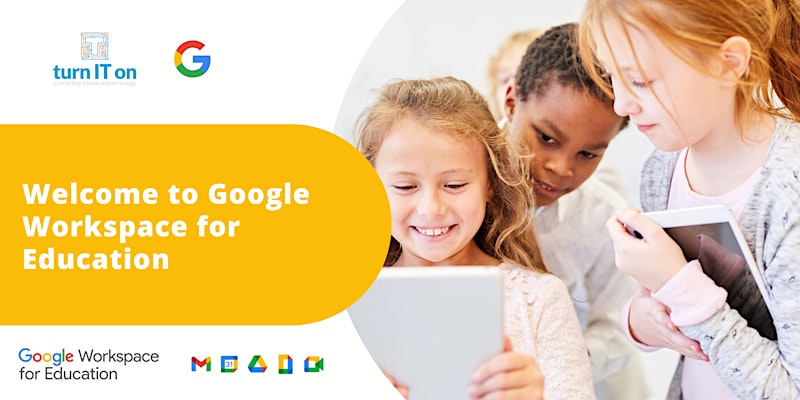 Introduction to Google Workspace for Education