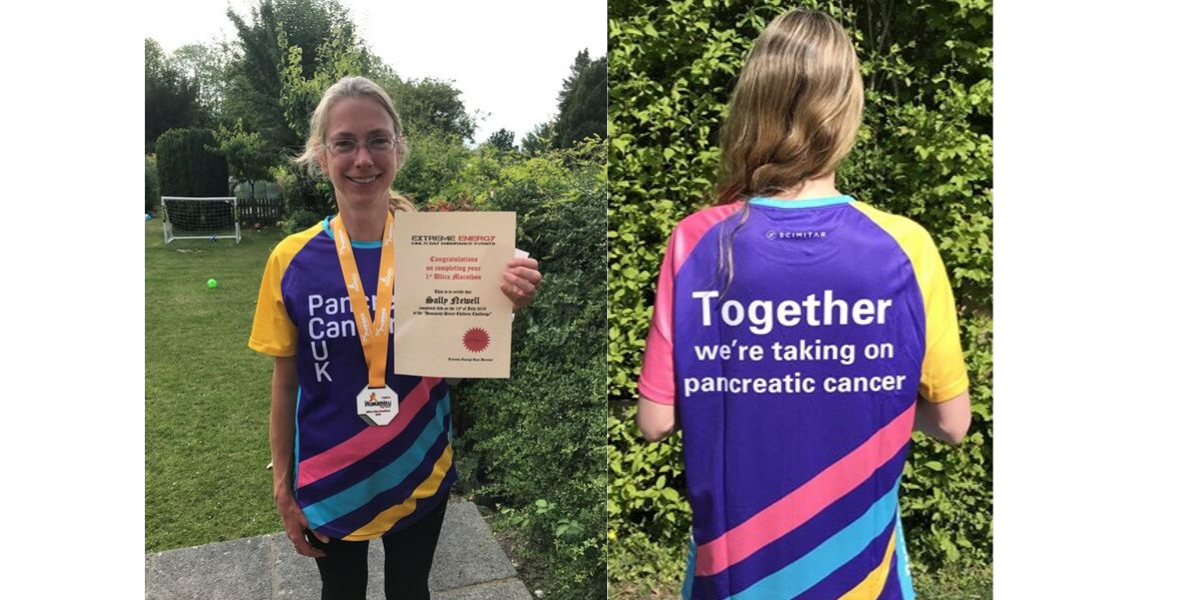 Sally Newell completes 50K walk and raises £1000 for Pancreatic Cancer UK
Sally Newell in our MIS team recently completed the XNGR HD Chiltern Challenge Ultra to raise money for Pancreatic Cancer UK, a charity close to the heart of turn IT on.
In March 2018 Erika Vincent, an active member of our MIS team and the driving force behind our GDPR service, was diagnosed with Pancreatic Cancer and was given 4 months to live. She expected that her cancer would be treated as an emergency and that she'd be given treatment fast. But that didn't happen. As a passionate and driven individual with a "say yes" mentality, Erika did not let her diagnosis and the struggles for treatment stop her and spent the following months fighting her own battle and campaigning, as the face of the Demand Faster Treatment Pancreatic Cancer UK campaign. You can find out more about Erika's story here.
Last year, Sally decided she wanted to take on a challenge and do something for her friend and colleague Erika and set herself the challenge of completing a 50k walk. She hadn't walked more than about 5 miles for over 30 years, so thought it would be a great challenge to take on and was excited to able to tell Erika that she was going to do it and raise money for Pancreatic Cancer UK.
Training started in September by walking to work from school rather than driving and then by walking for a couple of hours on a Wednesday with some friends. It was freezing cold through the winter and so was a relief once the sun started to come out in spring. The Wednesday walking increased about 14 miles every week and the stop at the tea shop was dropped!
Sally completed her 50k walk at the start of the Summer holidays, it was perfect weather – warm and dry but not too hot and Sally managed to complete the walk in just under 9 hours and was greeted by her children waving a home-made banner!
I'd love to be able to tell Erika that you have donated so much to the charity. She was campaigning for other people to get faster treatment so would be very happy that you have raised over £1000 which can be used to help fund research into faster diagnosis and treatment for others. You're all amazing!

After the event Sally shared her thanks with supporters.
Congratulations to Sally for completing this challenge and raising so much money and awareness for Pancreatic Cancer UK. Erika is greatly missed by all at turn IT on but her "say yes" mentality inspires us all.